What is Salesforce Pardot And Why Marketers Love It
Table of Contents
According to the SocialMediaToday stats, 80% of marketing automation users increased their leads, and 77% saw an increase in conversions. Marketers are interested in improving their marketing efforts based on real metrics and meeting customers' wishes at a high level. If you use Salesforce CRM for managing your marketing processes in one place, Pardot is a useful software for you.

In this article, you'll discover what Salesforce Pardot is and how it can help you automate marketing activities using its AI and analytics capabilities. Get to know how Pardot can help you unite marketing and sales teams to improve their performance and engage qualified leads. Moreover, you'll learn about the Salesforce customization companies around the globe who boost their businesses thanks to using Pardot.
What Is Pardot?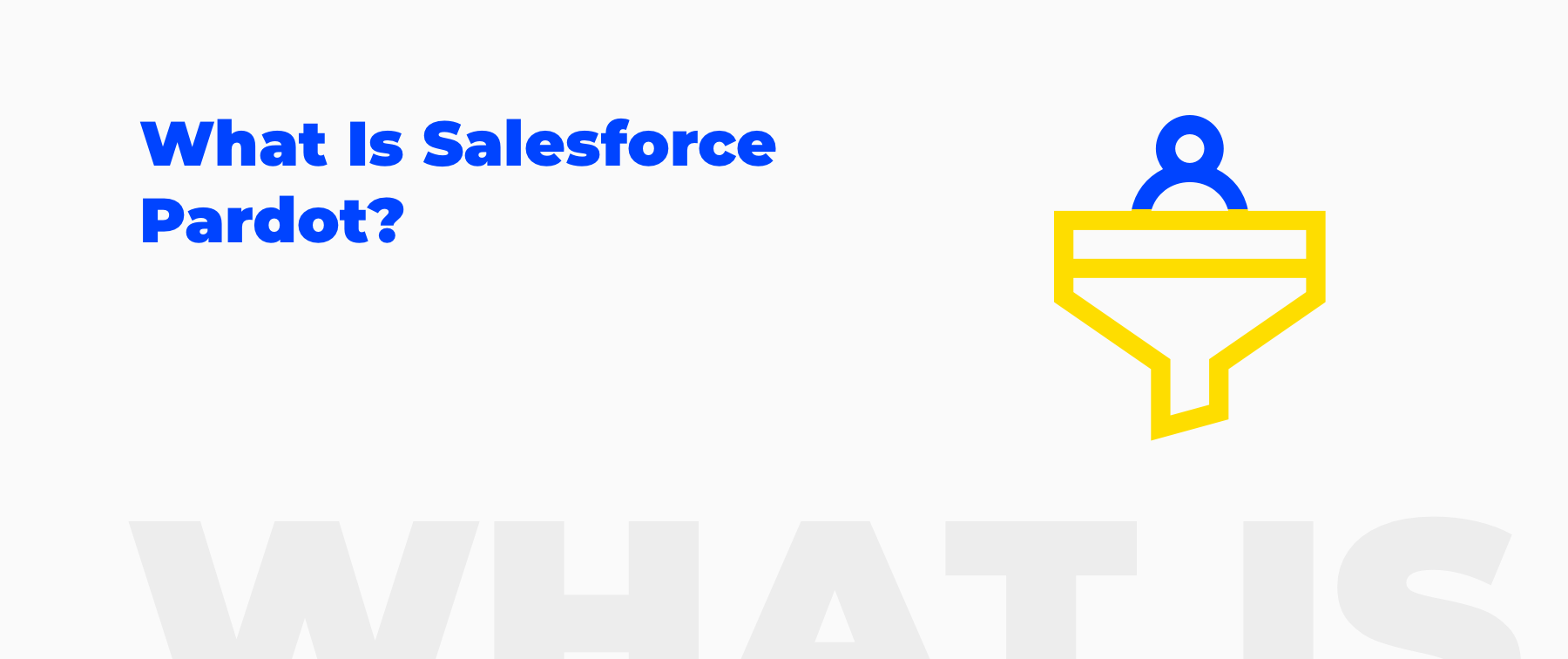 Pardot is the 7th most popular in the Top 1 Million sites in the Marketing Automation category. It's a smart B2B marketing automation solution included in the Salesforce Marketing Cloud's toolset. Marketers use it to provide the sales department and generate high-quality leads.
In turn, sales reps can close more deals faster based on the provided information. Thus, your marketers have an opportunity to collaborate with the sales team quickly and efficiently using Pardot's functionality.
With Pardot you can move your customers through a sales funnel:
Lead generation (creating interest and demand for your product);
Conversion (visitors interact with your website and provide you with their contact data);
Lead nurturing (reaching prospects through sending targeted messages across different channels based on the user's actions);
Lead qualification (marketers select the cream of the prospects (based on score and grade metrics) and sales reps follow up with them).
Using the Pardot system, you can design stunning emails, engage your target audience with relevant content, track user's each step and capture marketing ROI, enhance customer experience and generate data-driven solutions for your business growth.
How Pardot Can Help With Marketing Automation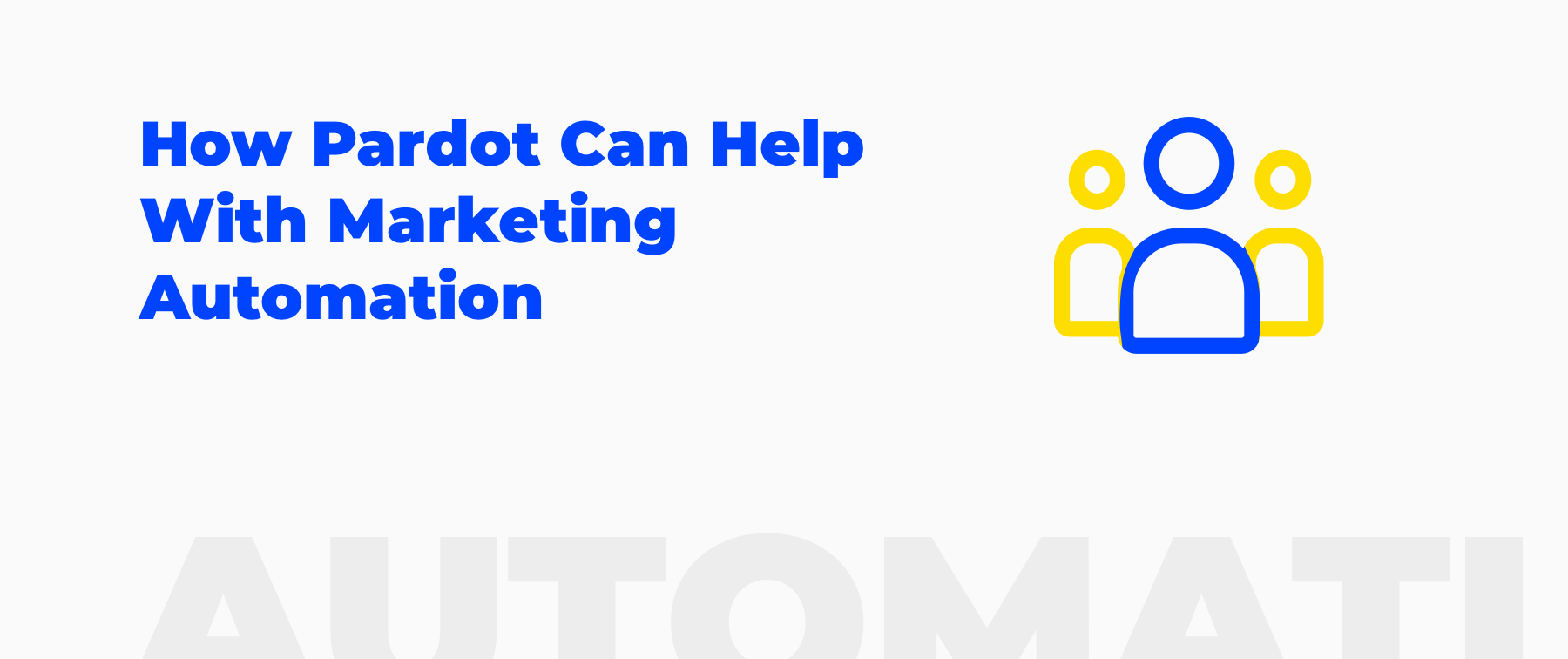 Pardot allows you to automate repetitive marketing tasks and save your precious time to focus on your big goals. Let's explore what capabilities Pardot has and how you can benefit from them.
Lead generation
Pardot provides handy options to streamline the process of gathering high-quality leads. Using a Landing Page Builder, you can create attractive landing pages with custom layouts and integration with your marketing and sales plans.
Moreover, Pardot makes it possible to add smart forms to the pages to collect necessary contact information about users. It provides statistics about organic and paid search, keyword performance, so you can analyse them and improve your SEM and SEO efforts in the best way. Besides, you can get a complete picture of your social media marketing campaigns and interactions with your audience via social platforms thanks to Pardot's functionality.
Lead management
Pardot lets you be in touch with your audience via messaging based on particular triggers, such as interactions, time and other custom parameters. With this marketing tool, you can collect the hottest leads based on scoring and grading metrics about users. Pardot automatically divides the prospects into targeted, dynamic lists. Pardot helps you track your customers' behaviour and interests, so you'll be able to offer relevant, dynamic content.
Email marketing
Pardot allows performing email marketing campaigns efficiently and effectively. With a user-friendly, visual Email Builder, you can build bright, responsive emails tailored according to your customers' requirements.
Pardot has useful features, such as visual nurturing canvas, schedule option and autoresponders to automate a customer engagement process. With this tool, you can personalise and send relevant messages to your customers, collect the statistics about deliverability and best-performing content.
Alignment with Development
One of the main advantages of using Pardot is an opportunity to connect marketing and sales reps to reach excellent results in customer engagement campaigns. With Pardot, it's easy to track messages sent via Gmail, get real-time alerts and communicate with hot prospects immediately. Pardot lets you monitor customer activity and obtain tracking information for analysis.
ROI Reporting
With Pardot, you can analyse the impact of your marketing and sales efforts on revenue. Pardot creates different types of reporting, such as ROI Reporting, Lifecycle Reporting, Advanced Email Reporting. Moreover, it's possible to connect various marketing tools that you use and manage interaction with customers across channels.
Artificial Intelligence
Using artificial intelligence integrated into Pardot, you can improve your marketing and sales efforts and engage more leads. With the Pardot Einstein tool, it's available to monitor and analyse lead scoring, customer behaviour scoring, user engagement activity, and marketing campaign insights. Machine learning allows you to find qualified leads, view influence fields, use a customer-centric approach and discover new audiences.
How Pardot and Salesforce Work Together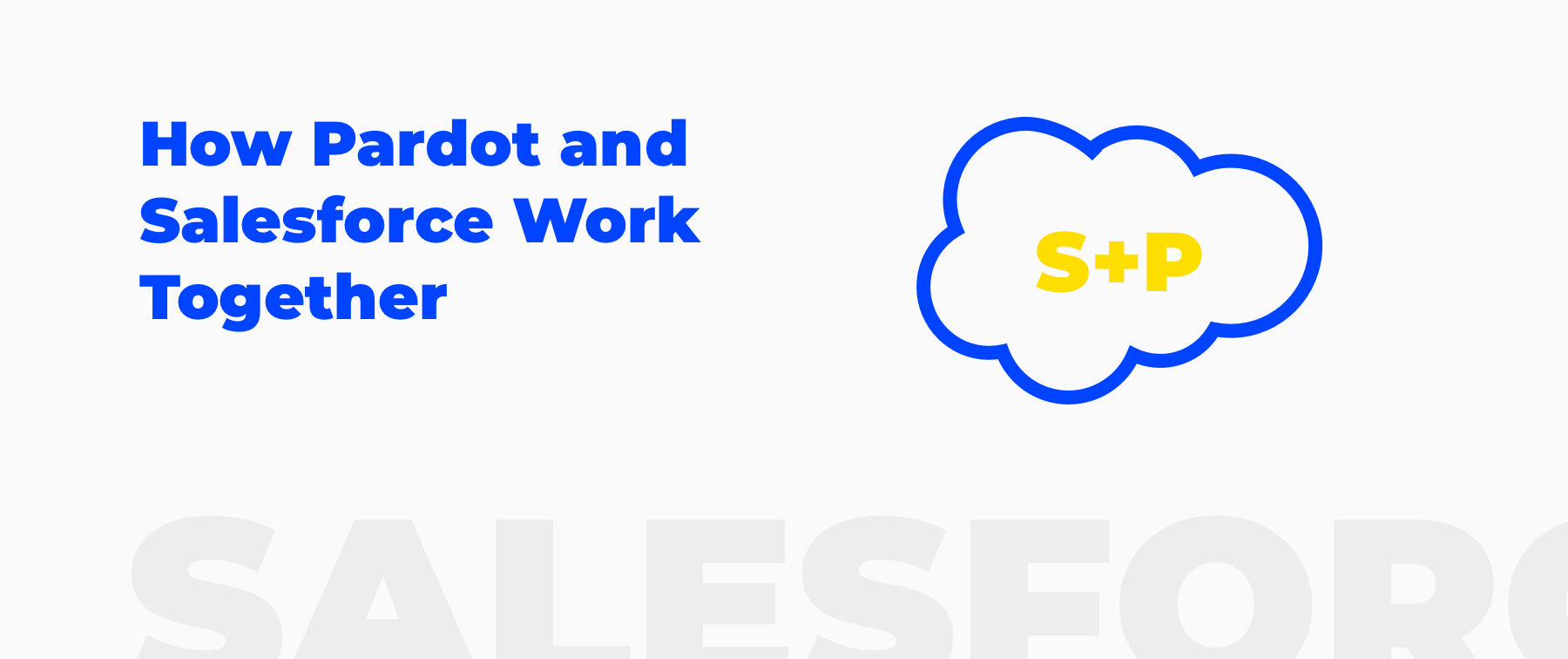 As Pardot is a Salesforce marketing automation solution, it has native integration with Salesforce CRM. You can get the Pardot app from the AppExchange marketplace, install and configure it in your Salesforce CRM, and verify the connector in Pardot for enabling integration. The Salesforce connector allows synchronising and interchanging the data between Pardot and Salesforce. Pardot asks for updates from Salesforce every 2-4 minutes, so information is presented in real-time.

The contact records are synchronised by an email address, as an identifier. If the match isn't found in the Salesforce database, a new record will be created. In case of information conflict, a record in Salesforce overrides the Pardot one.
Depending on the fields you've customised between Pardot and Salesforce while setting up the connector, specific data will be synced. Aside from that, it's possible to assign prospects to Salesforce marketing campaigns, set tasks for the sales department, and view reports about campaigns directly in Pardot.
You can find out more detailed information about how to connect Pardot and Salesforce in the Salesforce tutorial.

Customising Pardot and Salesforce platforms according to your needs can be rocket science. Save your time and get the full benefit of using Pardot by turning to the Salesforce experts.

MagicFuse is your trustworthy technical Salesforce partner. We provide full-cycle development and consulting services. We are here to help you to adjust the connection between Pardot and Salesforce easily and quickly.
How Companies Around The Globe Are Winning With Pardot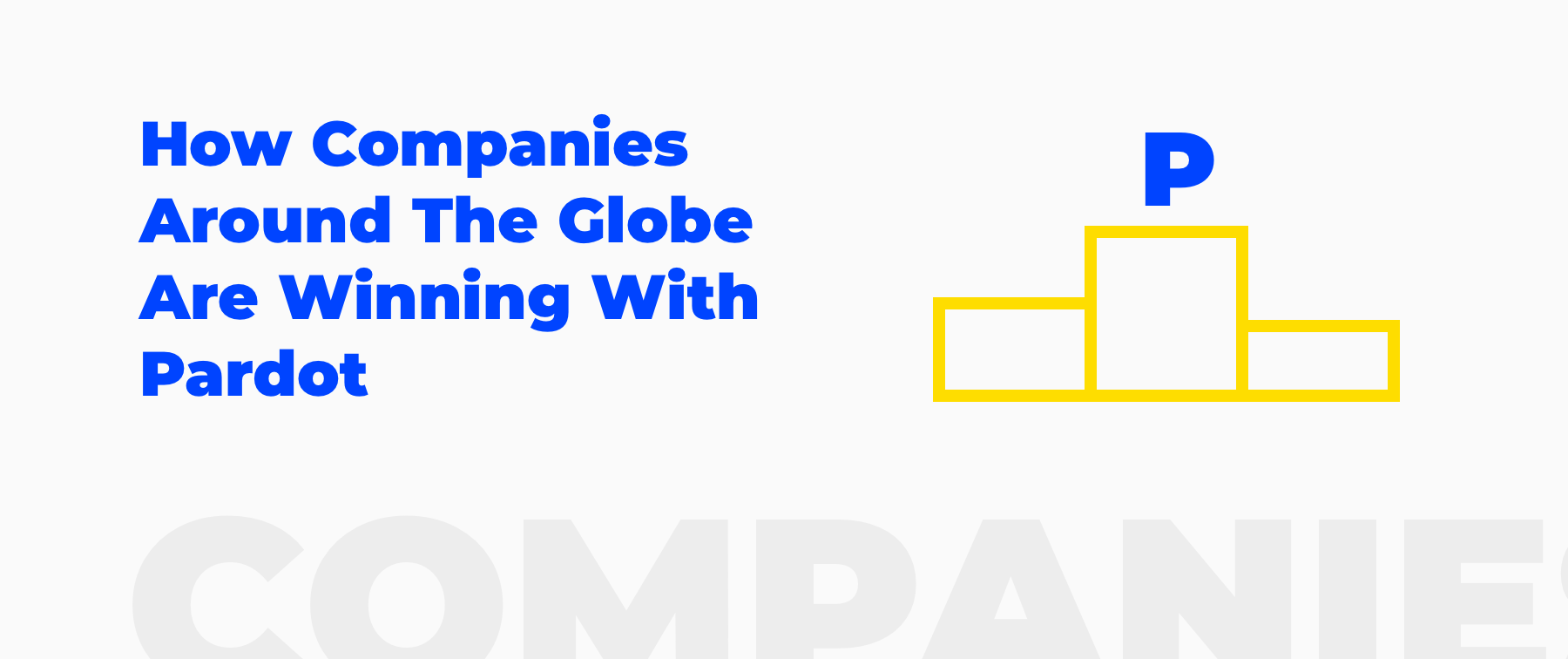 In the "State of Marketing Automation Survey Report 2019", 75% of respondents said that they currently use marketing automation tools. According to the "The Ultimate Marketing Automation stats 2022" more than half of B2B companies (58%) plan to adopt automation technology. Let's view the successful customer stories about using Pardot in different industries.
One of such examples is Field Nation, an online matching service for businesses and freelancers. They used Salesforce and Pardot to create a powerful sales and marketing ecosystem, build customer engagement funnel and track the lifecycle of every customer. After four months of using Pardot, Field Nation observed that the process of adopting the product was shortened from 18 months to two months for 58% of their customers. Moreover, they increased sales productivity by 20% thanks to automating administrative tasks.
Swiss Education Group needed a practical solution to improve their marketing activities and focus on embarrassing new communication channels. They started to use Pardot to digitise their marketing processes and make possible marketing and sales teams' collaboration.

Swiss Education Group also improved their lead qualification and expanded geographical boundaries thanks to Pardot's reporting data. Having information about customer engagement, they developed a new marketing strategy. They got exciting results: a read rate of their first email newsletter was 28%, and more than 30 students completed Swiss Education Academy forms.
RXBAR company, specialised in producing healthy protein bars, just wanted to have a close connection with their customers to satisfy their tastes. Pardot helped to maintain contact with the audience and independent retailers. They personalised their marketing activities, activated email messaging, and as a result, increased customer engagement and sales. Using Pardot RXBAR boosted their first marketing campaign by 300%, and within six months by 1000%.
Summary
Global B2B marketers spend more and more of their budget on marketing automation tools. They increase their revenue and qualified leads, improve lead nurturing tactics, etc.

Pardot, as a digital marketing automation solution developed on the #1 Salesforce CRM platform, can help to manage your marketing and sales processes successfully. Using its capabilities, you'll unify the view of customer data sources completely, improve your marketing activities and increase customer engagement.
FAQ
What is Salesforce Pardot?

Salesforce Pardot is a marketing automation tool that allows marketers to manage a suite of software that is focused on sales, marketing, and customer service or in other words, a go-between between your Salesforce CRM and unidentified visitors. This platform integrates customer relationship management ( customer relationship management), marketing automation, and email marketing. Pardot allows users to reach buyers at all stages of the buying cycle with personalized content and offers while also tracking campaign results. Users can create automated workflows that move leads to the right nurturing contacts based on their needs. The tool provides insight into campaign activity, including campaign performance, lead scores, and conversion rates.




What are the benefits of Salesforce Pardot?

Salesforce Pardot offers personal connections with your consumers to maximise your efforts using spam analysis and A/B testing. Also, it identifies where the prospects are lagging in your funnel and gives a full overview of the sales cycle that users pass.




Is Pardot a part of Marketing Cloud?

Pardot is rebranded to Marketing Cloud Engagement to improve the coherence of Salesforce's marketing solutions.