21 Best Salesforce AppExchange Apps
Table of Contents
Big companies, such as Adidas, Spotify, Amazon already use a cloud-based Salesforce CRM for streamlining their business processes and providing an exceptional customer experience. To get all the benefits of using the CRM software and customising it according to your goals, you can use different Salesforce solutions. 71% of all Salesforce customers install the best apps from the AppExchange.
All you need to know about the AppExchange is that it's a big marketplace with a wide range of Salesforce products and consulting services. The AppExchange market hosts more than 3,400 apps. Applications for Salesforce CRM platform are organised by categories, price, and industry solutions.

The year is coming to an end, and it's a great time to present the best free and paid AppExchanges apps in 2022.
Best Free AppExchange Apps in 2023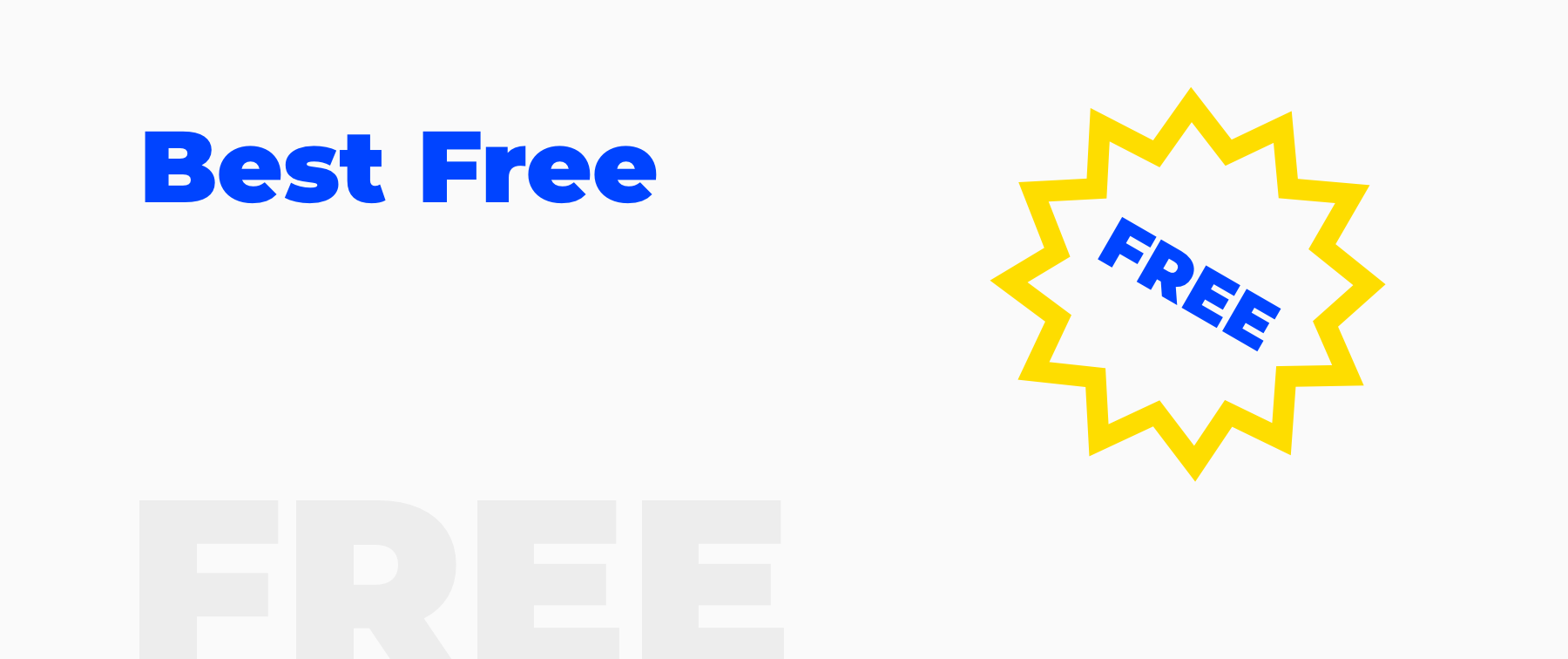 40% of all apps on AppExchange are free. There are a lot of different apps that you can use to optimise your daily business tasks and increase the productivity of your departments. You can see free AppExchange apps selected by popularity and rating and divided by category below.
Category: Sales
S-Docs app is a great solution for automating document creation and delivery. Integrating it in your Salesforce CRM, you'll be able to create invoices, proposals, reports, claim forms, contracts, etc. within your Salesforce Cloud and send them to your customers easily and securely.
Category: Customer Service
SurveyVista app allows creating different corporate branded surveys, forms, quizzes, checklists, questionnaires, etc., automatically sending and analysing them. You can build personalised surveys using your Salesforce data, distribute them via email marketing campaigns and track metrics and KPIs.
Category: Marketing
Campaign Monitor for Salesforce app is a beneficial solution for managing email marketing campaigns efficiently. The tool offers a set of useful features for creating, monitoring and analysing email marketing campaigns. You can provide your customers with personalised, engaging content based on Salesforce data, view subscriptions and tracking the history of every customer.
Category: IT & Administration
One of the Salesforce Apps Exchange is dataloader.io app created for importing, exporting and deleting data in your Salesforce platform. You can automatically schedule task imports and exports, and manage the connection between APIs, apps, data and devices with this 100% Cloud solution.
Elements.cloud app is a helpful tool for cleaning up, documenting and driving user adoption of your Salesforce Org. You can access business insights and analytics data for objects and fields within this Salesforce app cloud, map processes and sync your Org into an easily navigated structure inside the Salesforce Setup.
Category: Human Resources
myV2MOM app is an alignment framework designed for establishing and communicating the company vision and strategy to every team member. With this app, employees can view the company's overall vision and goals created by their CEO. It helps to form transparency and motivation for every employee and get great results with engaging stuff.
Category: Enterprise Resource Planning
ABN Lookup, Salesforce app, perfectly fits system administrators, who deal with ABN data. You can access Australian Business Register, validate and store ABN data, and include them into your business processes.
Category: Customer Service
SurveyVista app allows creating different corporate branded surveys, forms, quizzes, checklists, questionnaires, etc. You can build personalised surveys using your Salesforce data, distribute them via email marketing campaigns and track metrics and KPIs.
Category: Collaboration
Cloud Coach Fundamentals app is an intuitive tool for project management. You can create varied projects using a wide range of capabilities of this app. Depending on your user requirements, you can pick one of the provided tiers of project management solutions for simple and advanced projects.
Category: Analytics
Rollup Helper app lets roll up records and any data types in your Salesforce CRM. You can count tasks and events, calculate sales rep win rate, view campaign information on an Account  with this app.
Category: Salesforce Labs
AppExchange App Performance Dashboard app is used for monitoring your AppExchange app's performance. You can view information about installs, demo's, test drives, and dupe installs by using this tool.
Best Paid AppExchange Apps in 2023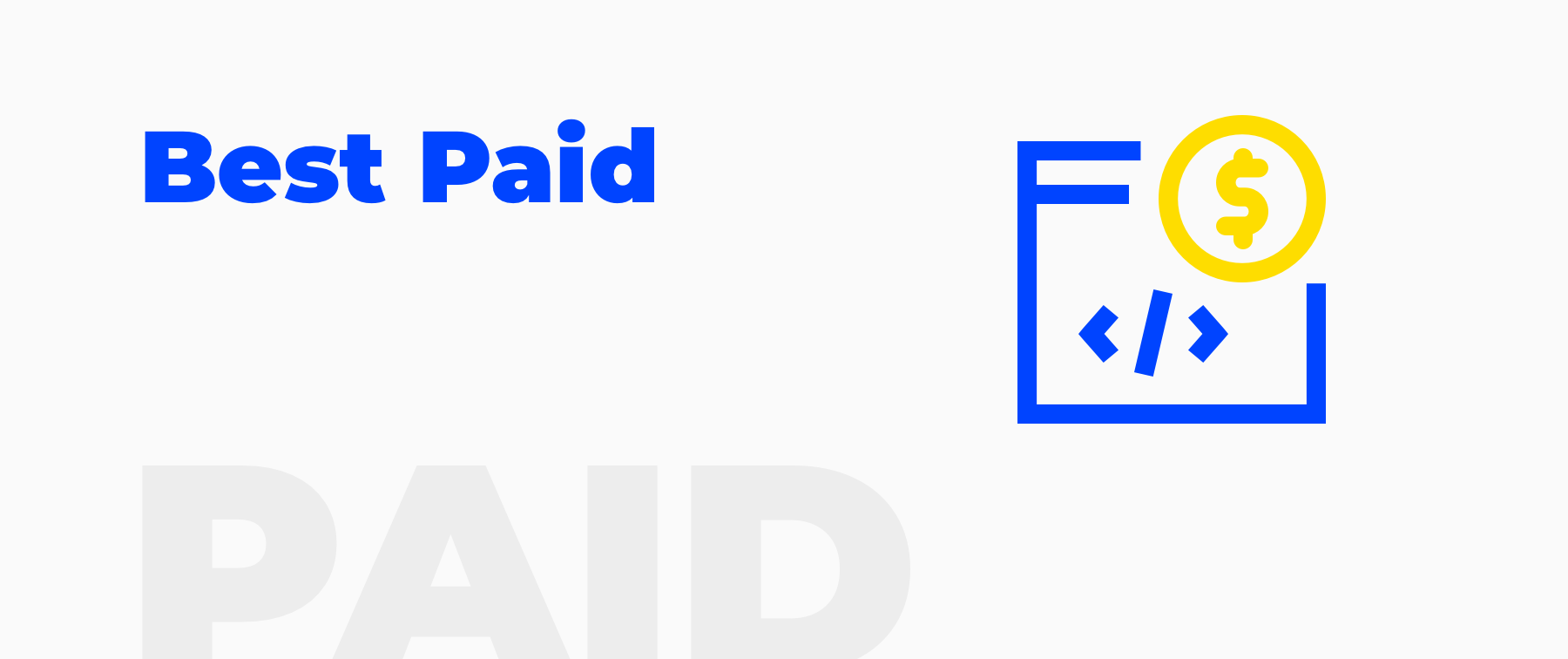 Let's view the list of paid AppExchange apps that Salesforce customers have been using the most in 2022. The mentioned Salesforce apps are chosen by rating and popularity.
Category: Sales
Nintex Drawloop DocGen app is aimed to generate documents in a no-coding way. It allows you to automate the process of creating any kinds of documents (contracts, proposals, work orders, etc.). You can manage documents across Classic, Lightning and Mobile and be sure about data security.
Conga Composer app is made for creating digital documents with data from Salesforce. With this tool, you can reduce document delivery time by automating processes. Using custom or ready-to-use templates, you can build personalised, accurate reports and documents and share them with team and customers.
Category: Customer Service
DocuSign app is an eSignature tool for Salesforce. Using this app, you can build and send documents for signature directly from your CRM. In turn, clients can sign agreements from any device. Moreover, DocuSign allows checking agreement status and collecting payment information in Salesforce.
Category: Marketing
Blackthorn Events app is a top-notch tool for integrating event management functionality into Salesforce. You can use it for in-person and virtual events. With this app, it's available to send email invites, set different payment methods and event registration details for conferences, student & campus events, etc.
Category: IT & Administration
Formstack app allows building forms and gathering information directly in your CRM. Using Formstack, you can connect forms and documents, automate the process of creating documents and use the Digital Signature option to provide a better experience for your customers.
Category: Human Resources
Vaykay app is an excellent thing for simplifying the process of tracking employee PTO and monitoring expenses using reports and dashboards. In turn, a manager can approve or reject vacation, sick or maternity requests just via email.
Category: Finance
Blackthorn Payments app is developed for making the payment processing easier. You can deal with payment requests, mobile payments, recurring subscriptions, credit card processing within Salesforce.
Category: Enterprise Resource Planning
Zenkraft Multi-Carrier app is useful for managing logistics inside your Salesforce CRM. You can ship orders and track packages with 60+ carriers, compare rates and adjust integration with the order management apps, such as Kenandy, Glovia, etc.
Category: Collaboration
TaskRay is a top-rated Salesforce app for making the process of customer onboarding successful. You can create repeatable, scalable onboarding processes using built-in templates and automation tools. Moreover, TaskRay can be used for managing projects in marketing and consulting systems.
Category: Analytics
Conga Grid app helps you view, manage and update your data in Salesforce CRM. Using multi-tab grids, you'll see Salesforce data, gain insights for better sales, and clean information easily and fast.
Category: Project Management
Inspire Planner is one of the highly-rated native project management apps available on AppExchange. Its intuitive interface allows you to easily manage projects of any size. At the same time, you also have access to a lot of advanced features such as project templates and powerful automation, time tracking, resource management, complex task dependencies, interactive Gantt chart, and more. If your team is currently using Microsoft Project, Smartsheet, Excel, or a similar tool but wants to manage projects directly in Salesforce, Inspire Planner can be an ideal transition.
Summary
89% of Fortune 100 companies have installed at least one AppExchange Salesforce app. All apps for Salesforce presented on the AppExchange market are aimed to extend your CRM's functionality for every department and every industry.
Using Salesforce AppExchange plugins, you'll optimise your company's internal processes, improve collaboration between marketing and sales teams for reaching great goals, enhance customer experience and lead generation and much more.