What is Salesforce Commerce Cloud And How E-commerce Could Use it?
Table of Contents
In 2021 over 2.14 billion people are expected to buy goods and services online, and in 2023 digital sales are projected to reach 22% of all retail sales worldwide. Considering the fast development of the eCommerce market and interest in online shopping, more and more retailers use the Salesforce Commerce Cloud platform for running their online stores.
In turn, among the prevalent eCommerce trends for 2021 are:
domination of mobile commerce,
emerging of new payment options,
omnichannel shopping,
improvement of the eСommerce experience with the help of AI technologies.
With Commerce Cloud, you can follow them all and take your business to the next level. This innovative Salesforce eCommerce solution enables you to scale your business, expand geographical boundaries and present your brand on the global market. From this article, you will learn how Salesforce Commerce Cloud can help eCommerce businesses grow and flourish.
What Is Salesforce Commerce Cloud?
Let's start with the backstory. In 2016 Salesforce acquired Demandware, an eCommerce cloud-based provider for big and small businesses. Combining Demandware and Salesforce was a big step in transforming how eCommerce companies connect with their customers. Using the Demandware technology, Salesforce created a new Salesforce Commerce Cloud and added it to its Customer Success Platform.
Salesforce Commerce Cloud is a cloud-based commerce platform with various out-of-the-box features, useful tools, and commerce portals for growing your online business. It allows you to streamline the purchasing process, personalise buying experience, and create a mobile-friendly shopping experience.
Salesforce Commerce Cloud Overview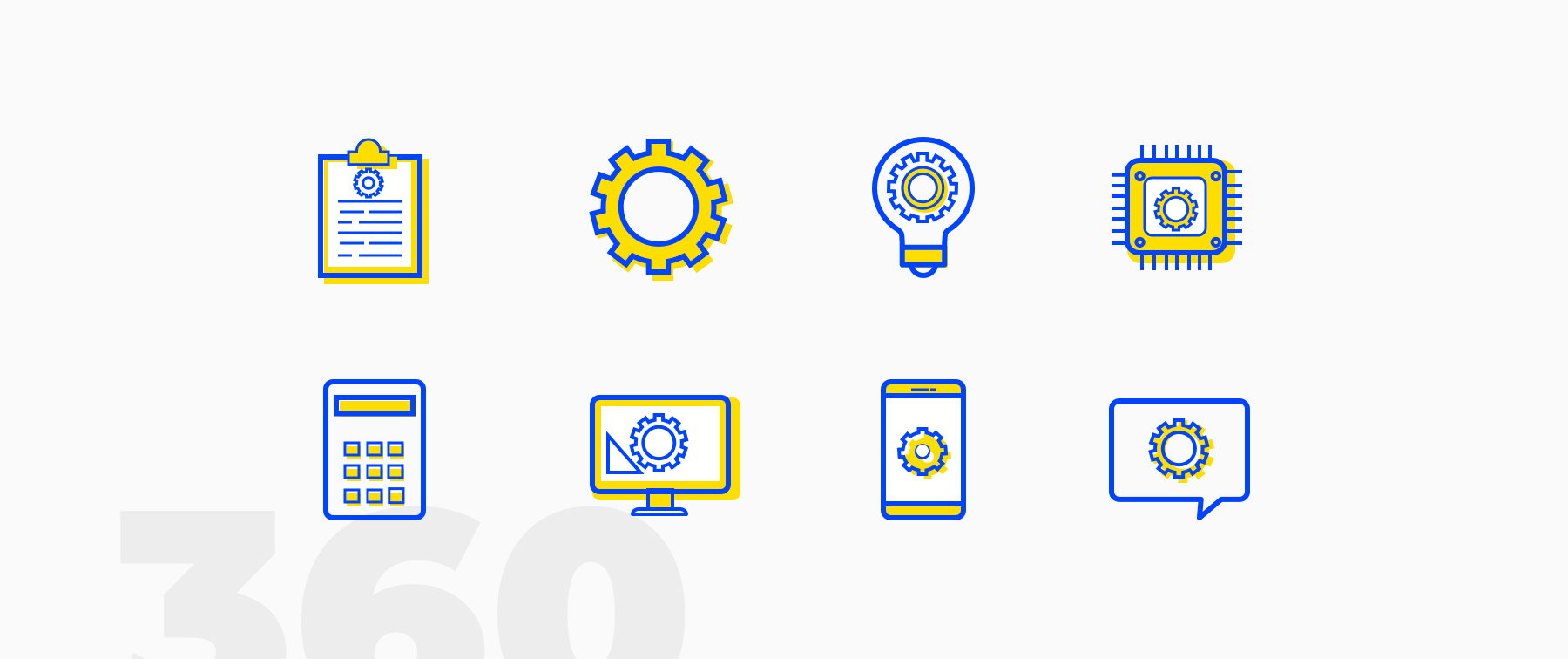 Salesforce Commerce Cloud offers a plethora of useful and robust features for managing eCommerce businesses and delivering excellent customer service. Furthermore, Salesforce Commerce Cloud is a part of Salesforce Digital 360, an integrated platform allowing you to sell and engage with your audience across digital channels.
Let's take a closer look at the Salesforce Commerce Cloud's main components and commerce functionality in Salesforce Digital 360:
Salesforce Commerce Cloud Main Features
Commerce Cloud Digital. You get popular tools, mobile frameworks, and features to create fully responsive eCommerce websites. With Commerce Cloud Digital, you can present your online shop on social media and extend the target audience. Moreover, it's possible to optimise mobile payment and search, reduce abandoned carts, and build your branded app to improve customer mobile experience.
Storefront Reference Architecture. With this advanced framework, you can build a professional eCommerce website in no time. Use pre-designed wireframes, embedded digital innovative technologies, and valued integrations to customise and maintain your website successfully.  
Commerce Cloud Endless Aisle. Make the purchasing process easier for your customers as well as your store associates by unifying shopping channels. Deliver personalised customer experiences and give your team members access to the customer database and information about online inventory. Let your customers create their wishlists with desired items and reduced walked sales by presenting special offers in your online shop.
Commerce Portals. You can build long-term relationships with your customers by engaging and encouraging them with account portals, loyalty programs, etc. Deliver relevant content and company news to your audience via communities and social media. Provide your customers with corresponding learning materials on every stage of their shopping path.
Order Management. This software allows you to optimise the process of fulfilling and delivering customers' orders across the globe, automate the payment process, and manage returns and cancellations.
Commerce Platform. It offers various templates, developer tools, and commerce APIs to build eСommerce websites with no coding skills required. It's possible to connect your commerce data across all digital channels and get data-driven insights about customer experiences within one platform.
Explore learning resources, custom apps and solutions and discuss the latest commerce innovations in the Commerce Cloud Developer Center. Integrate your external system, such as Jira, ServiceNow, and SAP into Service and Commerce Clouds faster with MuleSoft Accelerator for Commerce Cloud. Discover Heroku Solution Kits and build a powerful retail mobile app.
Among Salesforce Commerce Cloud features, embedded Salesforce Einstein AI technology is the key to increasing customer engagement and satisfaction. With Commerce Cloud Einstein, you can track and analyse customer behaviour, showcase personalised product recommendations and automate search and category pages based on commerce insights. It's also available to set intelligence search and guarantee relevant results with the help of Einstein Search Dictionaries.

Integration into Salesforce Digital 360
In September 2020, Salesforce launched Digital 360, a comprehensive solution for marketing, commerce, and digital leaders. It allows business owners to adapt their businesses to today's all-digital reality by digitising their brand-customer relationships and providing personalised customer experiences.
Digital 360 unifies key components of Marketing Cloud, Experience Cloud, and Commerce Cloud and brings innovations to the Salesforce Customer 360 platform.
As an integrated part of Digital 360, Commerce Cloud enables businesses to simplify the payment process and make checkout experience more secure. Thanks to the partnership with Stripe, you can use Commerce Cloud Payments to add payment functionality to your website with clicks, not code.
Your customers will be able to pay with credit cards, Apple Pay and Google Pay mobile wallets or choose non-card ways with integrated fraud protection.
3 Benefits of Using Commerce Cloud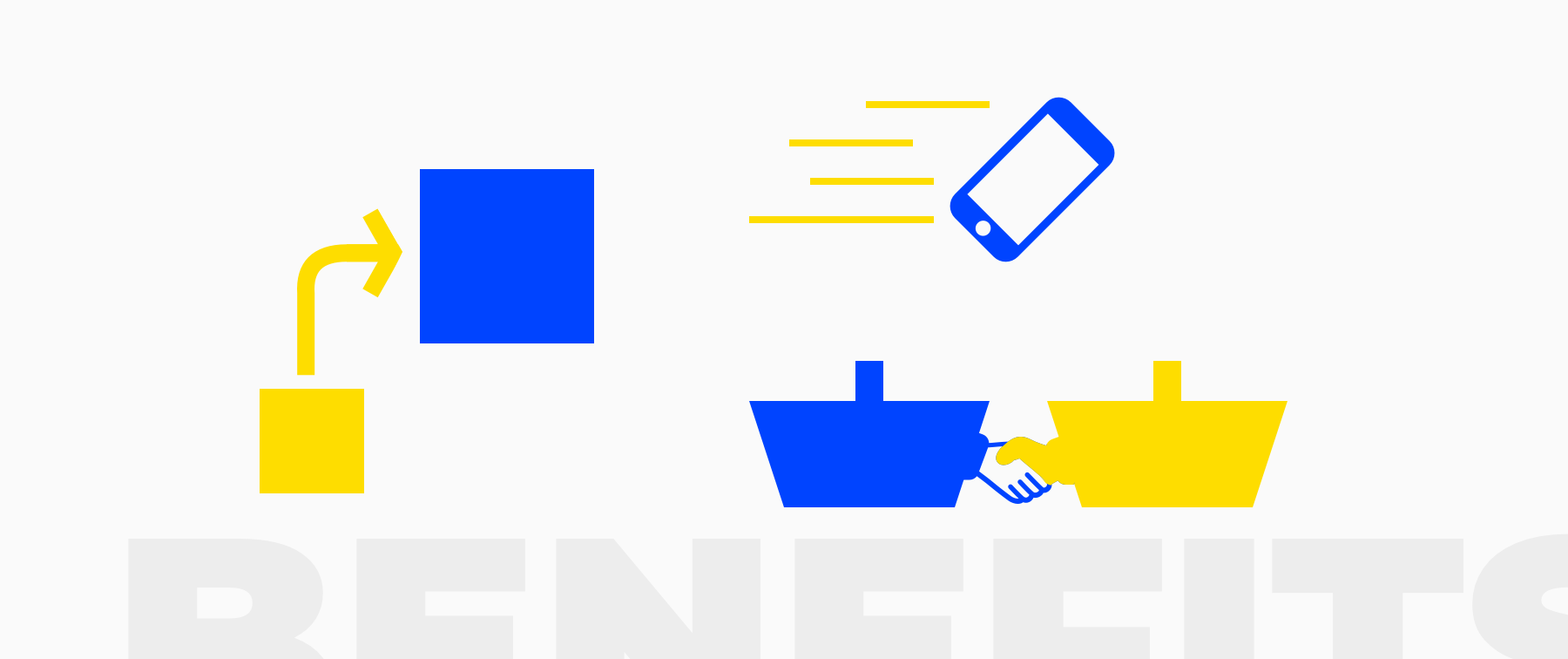 Scalability. With Commerce Cloud, you can cope with today's business challenges, such as high traffic, deep data storage, vast amounts of goods, and high transaction volumes, successfully. With Commerce Cloud, you can implement new technologies and automatic scalability and handle traffic spikes and any other unforeseen events seamlessly.
Unified commerce. You can benefit by connecting the customer's entire shopping experience via digital channels – from marketing to successful purchase and retention campaigns. Having information about each customer's interactions with your brand and shopping activities, you can personalise their journey and offer relevant product recommendations (48% of consumers spend more when their experience is personalised). Commerce Cloud includes all the necessary functionality to create a customer-centric business model and exceed customer expectations.
Mobile optimisation. 55% of all orders are placed from mobile devices. This means a mobile-optimised eCommerce store or a branded mobile app with a user-friendly interface is must-have to attract customers and make their shopping experience pleasant and friction-free. What's more, Google primarily checks the mobile version of the content for indexing and ranking your website in organic search results. Commerce Cloud is focused on cutting-edge technologies and takes a mobile-first approach. Using Commerce Cloud's handy tools, you can create a smart app to streamline your employees' work, and a powerful app for customers to make their experience exceptional.
What Types of Companies Are Recommended to Use Commerce Cloud?
Cloud Commerce meets B2C and B2B companies' needs. It offers two commerce products – B2C Commerce and B2B Commerce for consumer brands and retailers.
Both B2C and B2B businesses want to deliver excellent eCommerce experience to their customers via eCommerce websites, so they need to utilise different practical tools.
B2C Commerce is used to manage eCommerce websites with a large number of guest shoppers and enhance the customer shopping experience. In turn, Salesforce B2B Commerce is aimed to satisfy B2B buyers' needs, who make large purchases and provide them with premium experiences.
Commerce Cloud is mostly used by companies with 50-200 employees and $1M-10M in revenue.
5 Great Implementations of Salesforce Commerce Cloud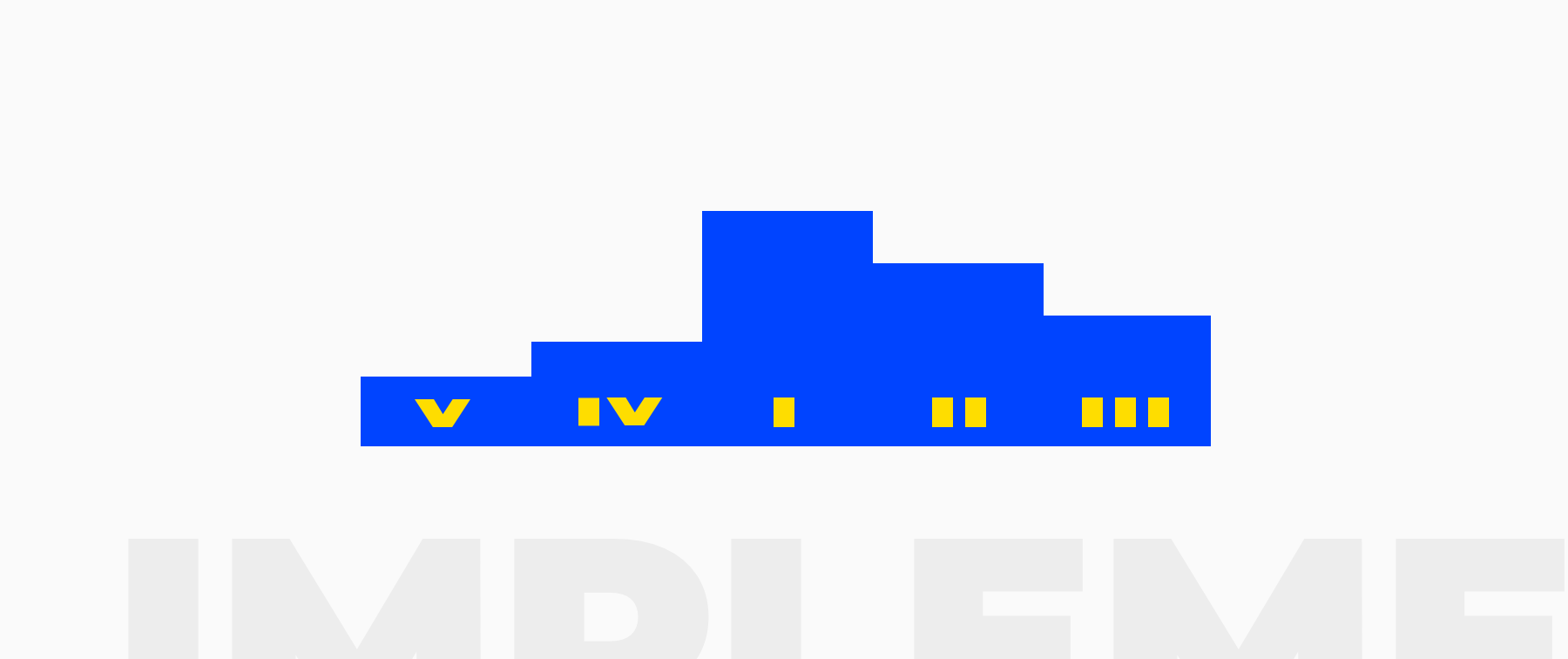 Many commerce brands have already taken advantage of Salesforce Commerce Cloud and got perfect results. So far, 5787 currently live eСommerce websites use Commerce Cloud.
Puma, one of the world's leading sports brands, decided to re-architect its mobile websites in 25 markets worldwide and improve user experience. Using Commerce Cloud's Storefront Reference Architecture, they relaunched PUMA's mobile sites, added more convenient options, refined the top navigation and internal search and much more. Now they see improvements in load speed (sites render and fully load 35% and 69% faster) and conversation (from less than 1% to nearly 1.5%).
Using innovations and Commerce Cloud commerce solutions, Johnny's Selected Seeds, a purveyor of produce and flower seeds, tools, and supplies, launched its eCommerce shop and rose its gross merchandise value 16%. They also observed that customers spend 33% longer on the site and look at 29% more pages.
In turn, Rituals Cosmetics, a cosmetics and lifestyle brand in Europe, grew in online business in 1 year by 80% with Commerce Cloud. They managed to replicate personalised customer experience as they do in its physical stores.
Using Commerce Cloud, they enhanced digital experience by adding useful elements to their eCommerce shop, such as click-and-collect data capture, next-day delivery, local payment options, and real-time inventory availability. With AI, they can help their website's visitors discover new products and satisfy their purchases.
SOLARWATT, one of the largest home battery providers worldwide, invested in digital innovations and won. With B2B Commerce, they extended sales to online channels and launched their business in eight countries in six months. Their sales reps and service agents have unified commerce processes and got an opportunity to view information about customers and their orders easily and quickly. SOLARWATT has improved quality control and increased conversation rates from 0.3% to 10%.
Poppin, a workspace company, has both B2B and B2C shoppers. They use Commerce Cloud for one unified website that allows them to segment customers and provide a great customer experience for both audiences. Integrating technologies, Poppin achieved striking results during the holiday period, including a 90% increase in transactions, an 84% increase in online revenue, a 55% increase in orders, and a 78% increase in units sold year over year.
Summary
Stand out in a crowded eCommerce market by optimising your business processes and delivering a world-class customer experience with Salesforce Commerce Cloud.