Top 5 Benefits Of Salesforce CRM For Insurance Companies
Table of Contents
The insurance industry is one of the largest in the world, with a global market value higher than the GDP of some countries. The insurance sector is a complex and high-value industry, which means that insurance companies face a unique and ever-changing set of daily challenges.
In the face of these challenges, insurance professionals are always looking for new and innovative Salesforce insurance solutions to the problems they encounter, be that on a micro or macro-scale. Salesforce, a customer relationship management software, offers tried and tested answers to many of these common problems. In this article, we give a comprehensive overview of using Salesforce insurance industry, and count down the top 5 benefits of Salesforce CRM for insurance companies.
The Best CRM for the Insurance Industry
In the insurance industry, a customer relationship management (CRM) tool is used to optimise internal processes and ensure that insurance professionals can provide an efficient and personalised service to their policyholders.
There are many CRM systems on the market for companies to choose between, but Salesforce is widely considered the best CRM to use in the insurance sector. Its system solutions are sophisticated, easy-to-use and are primarily focused around data insights powered by artificial intelligence (AI). Salesforce easily outshines its competition, and is a popular choice due to its holistic offering, which includes predictive analytics, personalised customer messages and hyper-detailed customer profiles.
Is Salesforce Good for Insurance?
Salesforce CRM is an incredibly useful tool for the insurance sector. While Salesforce software is widely used across multiple different industries, its powerful potential can be easily adapted to the very specific needs of the insurance market.
For example, Salesforce's Intelligent Task Prioritisation tool allows insurance employees to easily see which customer cases need to be dealt with most urgently, according to data insights. This will inevitably result in an all-round better customer experience, as it ensures that clients are not left waiting to hear back from their insurance provider in vulnerable and time-sensitive situations.
Salesforce Products for Insurance Companies
Salesforce offers several products that are useful for insurance companies. Let's take the opportunity to dig a little deeper into the specific Salesforce products that insurance companies can use to their advantage.
The below products are all known as 'clouds'. A Salesforce 'cloud' is a web-based CRM application that is tailored to a specific business purpose, such as sales, marketing or finance. These applications are called 'clouds' because Salesforce is powered by cloud computing technology- this means that everything on Salesforce is securely stored in a place on the other end of your internet connection, and that any employee can access the data they need, from anywhere in the world.
Sales Cloud
The Salesforce Sales Cloud is a useful tool for insurance companies to manage and optimise the sales processes that are vital to delivering quality insurance services.
Like most Salesforce products, the Sales Cloud is driven by super-smart AI automation. The Salesforce Sales Cloud equips insurance companies with the power to:
Flawlessly automate routine administrative tasks, freeing up precious employee time to focus on more high-value tasks, such as generating new sales leads.
Regularly remind customers to renew their insurance policies at optimal times according to their unique customer profile.
Accurately forecast insurance sales figures and automatically create data-driven visual sales reports that the whole team can access and understand in an instant.
The main benefit of the Salesforce Sales Cloud is that it empowers insurance sales representatives to spend time on the tasks that matter most, and improve their sales figures by acting according to data insights.
Financial Services Cloud
The Financial Services Cloud is a Salesforce product that gives insurance companies full visibility of a client's financial profile. This particular cloud was originally designed to be used by wealth management companies, but it has since been improved and expanded to adapt to the needs of many more industries, including the insurance sector.
A recent Salesforce insurance innovation for the Financial Services Cloud allows insurance providers to:
Find out important, actionable insights into client and policyholder relationships, which in turn improves the client experience and builds customer trust.
Use a single front end point-of-access for multiple back ends by unifying data from various systems. This increases internal efficiency by improving cross-departmental information sharing.
Efficiently unite data across departments and systems to paint a comprehensive picture of each customer profile and understand individual clients on a level deeper than ever before.
Using the Financial Services Cloud will transform the speed and efficiency of almost all processes related to insurance, including claims management, underwriting, and processing referrals.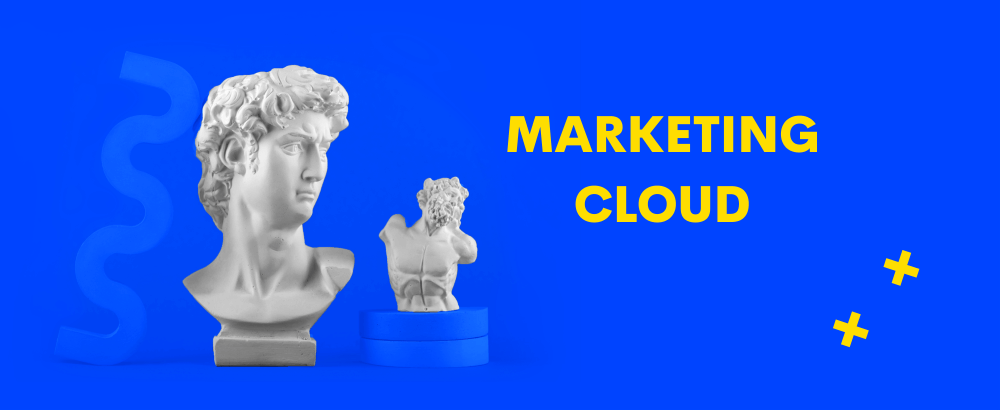 Marketing Cloud
The Marketing Cloud is a Salesforce product that provides access to a data-first digital marketing platform. Insurance companies can use the Salesforce Marketing Cloud to streamline the customer journey and improve external marketing processes.
The top benefits of the Salesforce Marketing Cloud for insurance companies are:
Unify all promotional activities into one easy-to-use channel, including email, mobile, and desktop sites.
Create a detailed map of every policyholder's journey through the insurance system.
Use unique data insights to identify potential pain points in the customer journey and how they can be improved.
Personalize the digital messages that are sent out to prospective and current clients.
The Marketing Cloud also helps insurance companies to respond to customer concerns in a much more timely manner. For example, no matter how a client reaches out - be it via email, social media, or a website form - customer service representatives can reply to all of these messages from the same Salesforce platform, resulting in a far more efficient and helpful customer service offering.
Using the Marketing Cloud as an insurance company will both strengthen current client relationships and also help to create new ones. Current clients will enjoy a better customer experience as their journey through the product is continually optimized, and they will benefit from the feeling that their insurance provider has a deep understanding of their wants and needs. Prospective clients will be more engaged by better marketing materials created using data insights, and therefore be infinitely more likely to sign up as a policyholder.
How Does Salesforce Work for Insurance Companies?
There are myriad ways that Salesforce can enhance an insurance company's processes and services. Salesforce for insurance companies helps to digitize their services, manage the claims process, provide insurance quotes, and much more.
One of the main uses of Salesforce CRM in the insurance sector is to help with the large volume of payments that need to be efficiently processed. This is where Chargent comes in- a Salesforce-based payment gateway application that streamlines the payment process.
How Does Chargent Work for Insurance Companies?
Chargent is a payment gateway application that allows users to process payments directly within the Salesforce platform. Insurance companies can take advantage of this feature to make customer payments an entirely automated process, and easily set up recurring billing payments to make the customer experience seamless.
Customer data from Chargent is automatically added to a client's personalized 360° profile, which creates an even more detailed picture of each customer's financial needs and habits.
Using Chargent has three main benefits for insurance companies:
Chargent's 'Payment Console' feature allows customer service representatives to take payments securely and efficiently over the phone.
Chargent offers users pre-built integrations directly to 30+ payment gateways, meaning your insurance company can start taking payments in a matter of minutes.
Chargent is exclusively built for Salesforce, meaning that it is 100% optimized to integrate seamlessly into every type of Salesforce platform.
Payment processing can be a major pain point for insurance companies since large volumes of recurring payments pass through their system every day. Using Chargent in combination with Salesforce will make payment processing a painless experience, for both the insurance provider and the policyholder.
Top 5 Benefits Of Salesforce CRM For Insurance Companies:
The long list of benefits insurance companies gain from Salesforce CRM can be distilled into the 5 main categories listed here.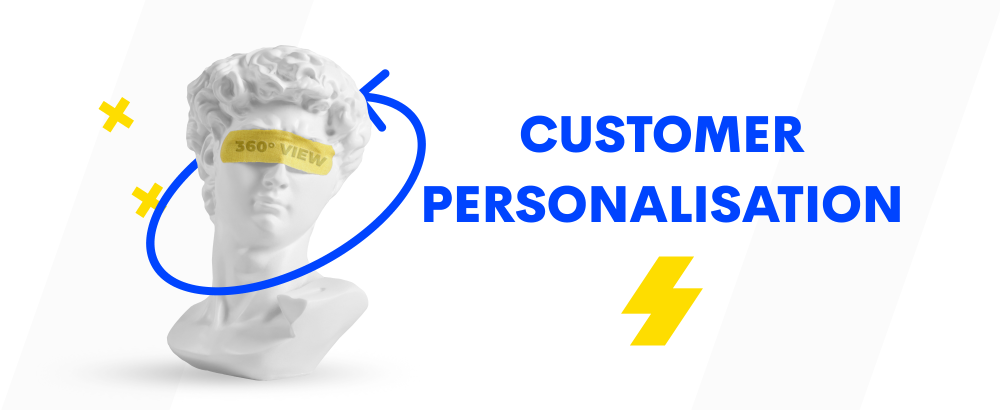 Customer Personalisation
Salesforce provides a comprehensive 360° view of each customer profile, which gives insurance representatives the tools they need to 'hyper-personalize' each client's service.
For example, a detailed customer profile might include the information that a client is currently looking to buy a new house. A sophisticated CRM system such as Salesforce can integrate this important life event into an insurance company's correspondence with the client, and offer prospective policies to help them to protect their new home.
This feature also improves the customer service experience when a client gets in touch with their insurance provider. Customer service representatives won't have to go digging around on multiple different platforms to find a customer's information when they call - the rep can simply use the single access point to immediately view all the data they need to know about a specific client, and therefore provide them with the help they need much more quickly and efficiently.
Improve the Customer Experience
Good customer service in the insurance industry comes from knowing your customer and understanding what they need. The customer personalization tools described above don't just increase sales figures and optimize internal processes, they improve the client's experience too.
No customer wants to be receiving insurance product recommendations that are irrelevant to them and their life. Personalizing the service that each client receives ensures that customers get exactly what they are looking to get from their insurance provider, and are only sold services that truly benefit them.
Improved customer service also results in increased levels of customer trust. Customer trust is an important factor in any industry, but it is perhaps most vital in the insurance sector. Clients need to know that they can trust their insurance provider in order to let them take care of their most valuable and meaningful possessions, such as their car, their house, and their pets.
Provides Marketing Solutions
When using the Salesforce Marketing Cloud, insurance companies can streamline and improve their marketing processes, thereby increasing customer engagement and sales figures.
In the Marketing Cloud, different 'Studios' are used to manage different communication channels, including the 'Email Studio', the 'Social Studio', and the 'Mobile Studio'. Alongside the Studios, another component called 'Builders' are used to process data and manage content. The 'Analytics Builder' for example enables insurance companies to gain deep insights into the behavior of their contacts across different channels.
One of the main benefits of the Marketing Cloud is that everything related to marketing all lives in the same place. This means that no time is wasted switching between platforms to manage different communication channels and that everyone on the team can easily stay up to date with the marketing strategy.
Data-Driven Insights
Salesforce helps companies to reimagine insurance with data. The benefits of using data fall into three main categories:
Insurance companies can use customer data to offer relevant insurance products to clients according to their needs and behavior.
Forecasting mechanisms use data to help companies to get ahead of upcoming trends in the insurance market. For example, insurance companies are increasingly marketing toward traditionally underinsured populations, such as the millennial generation.
Salesforce compiles visual, easy-to-understand data reports to allow everyone on the team to understand new insights about the company.
Intelligent Automation
Salesforce CRM provides insurance companies with the tools to automate routine tasks, leaving employees with more time to work on complex and high-value tasks.
For example, Salesforce can automate payments with recurring billing, meaning that no precious time is spent manually sending out payment reminders and confirmation messages to clients.
One of the best features of intelligent automation on Salesforce is that tweaking automation processes doesn't require any coding knowledge. This means that everyone in the team can help to optimize insurance processes, no matter their technical ability.
How can Salesforce help insurance companies target underinsured populations?
Salesforce enables insurance companies to provide a completely digital, mobile-first claims processing experience. This means that even younger customers, such as the notoriously underinsured millennial generation, will have no problem navigating your online insurance service, and find it a largely painless user experience.
FAQs
To help you find the exact information you're looking for, we've answered some of our most frequently asked questions below.
How does CRM help in predicting customer behaviour for improved sales in the insurance sector?

The Salesforce CRM uses sophisticated data models to enable insurance companies to make the most of predictive analytics. Predictive analytics use customer data to forecast how customers might behave in the future, based on multiple factors including their demographics, where they live, and their previous behaviour. For example, predictive analytics can identify customers that may be at risk of cancelling their insurance policy, or lowering their coverage rate. By tracking and analysing the behaviour of customers who have cancelled in the past, Salesforce can help insurance providers to recognise the potential early warning signs of a customer who is not happy with their insurance service. The insurance company can then use this prediction to understand which clients need extra attention right now. Predictive modelling tools can also be used to identify potential cases of insurance fraud, a crime which is estimated to cost the US insurance industry more than $40 billion per year.

Is Salesforce good for insurance?

The short answer is, yes, Salesforce is a great tool for insurance providers. Its CRM system provides a holistic view of each customer profile, and data-driven insights help insurance companies to shape each client's journey to suit their specific needs.

Who uses Salesforce CRM?

The Salesforce CRM is used by some of the world's leading companies across all industries, not just in the insurance sector. In fact, it is estimated that over 150,000 companies currently use Salesforce CRM. Among the many happy Salesforce customers are the business supergiants Walmart Inc and Amazon, which provides an insight into just how powerful of a tool Salesforce is. Within the insurance sector, State Farm Insurance - one of the largest insurance groups in the US - uses the Salesforce Financial Services Cloud to optimise its processes and provide a competitive service to its customers.

How can CRM for insurance companies enhance customer loyalty?

The Salesforce CRM system is an easy and guaranteed way for insurance companies to enhance their customer loyalty. The hyper-detailed customer profile created by the CRM enables insurance companies to personalise their correspondence with clients, make better informed product recommendations, and improve a customer's journey through their services based on each client's behaviour and needs.

How are Salesforce self-service features used in insurance companies?

Self-service features on Salesforce empower customers to learn how to help themselves. For example, when using Salesforce, insurance companies can set up a self-service feature that allows customers to buy policies entirely online, without having to talk to a customer service representative. Not only does this save the insurance company precious employee time, but it also improves the customer experience by making each purchase a much quicker and simpler process.