How to Integrate Salesforce Service Cloud Voice with Amazon Connect
Table of Contents
Anyone using Salesforce Service Cloud may have heard by now about the exciting new AI feature called Service Cloud Voice. Even with the advancement of apps and other online tools, the technology that supports phone calls is still important.
According to Salesforce, 93% of customers still use their phones for customer service needs. When almost every person has a phone, we can't dismiss the channels they are the most comfortable utilizing when they need assistance with a product or service they rely on your Salesforce integration company to provide.
Unfortunately, when it comes to phone calls, there are challenges faced by both parties. Calls can be dropped when being passed from one agent to another, and there can be issues with verifying information regarding the customer. This provides for a clunky experience and can impact customer satisfaction.
Because 80% of customers identify speed, convenience, and knowledgeability as good customer service measures, businesses need to focus on ways to provide their customer service representatives with efficient means to support their customer's needs. 56% of agents say they toggle across multiple screens, which can be cumbersome.
Constantly switching screens and searching for information can mean more waiting time for your customers. This can add to frustrations and limit the number of cases your agents can get through in a day. Poor customer service doesn't just damage your reputation - it can cost billions of dollars each year!
Salesforce understands this and took action to create Service Cloud Voice. Let's take a look at Service Cloud Voice, how it works with Salesforce Voice Amazon Connect and Salesforce service cloud integration, and why this may be the right choice for your company.
What is Service Cloud Voice?
Put plain, and simply, Salesforce's Cloud Voice Service is a Computer Telephony Integration (CTI) that allows telephones and computers to work together seamlessly. That means, as customers dial into your call centre, agents are no longer holding the phone on their shoulder while they type.
Your agents can interact directly with the customers via the computer, which provides a host of benefits to both parties involved. Because Salesforce developed the Service Cloud Voice, it was built with the CRM in mind. This gives Salesforce a leg up on competitor CTI solutions.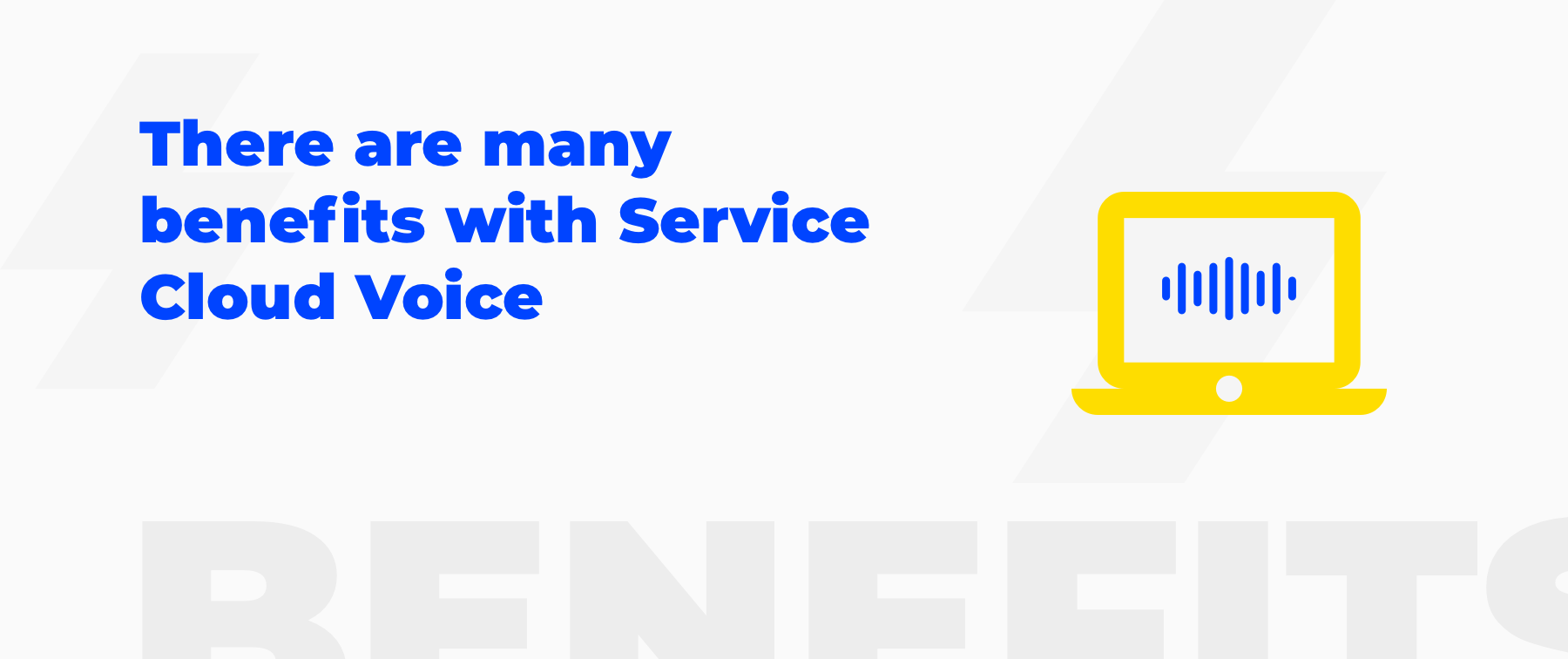 What are the Benefits of Service Cloud Voice?
CTIs, in general, are handy tools built with customer service and managers in mind, and Service Cloud Voice was developed with the same attention to detail. There are many benefits with Voice:
Reduced toggling of screens for Agents to locate necessary information
Relevant customer details, such as past purchase history is now visible on just one screen
Reduction of time spent navigating through Salesforce, making agents more efficient
Supervisor Console that allows managers to monitor multiple live conversations at once
Metrics that are captured instantaneously, to be used in future analysis
There are more benefits included with Amazon Connect. Let's look at how Amazon Connect works with Salesforce implementation services and its value for Voice.
How Amazon Connect Can Work With Service Cloud Voice
Amazon Connect is an omnichannel cloud contact centre that provides the backbone for Service Cloud Voice. While it was built independently of Salesforce, Amazon Connect brings in the feature of speech recognition, which provides one of Service Cloud Voice's best aspects.
Voice can recognize speech from the customer in real-time and transcribes the record, so the agent can focus on listening. Amazon Connect allows speech to trigger Einstein's Next Best Action's recommendations in a side panel or Knowledge Articles to assist the agent.
This is incredibly helpful for agents and allows them to hear the customer and respond appropriately without getting distracted searching for materials. Most Salesforce integration companies can count on more consistent and accurate information being shared with the customer while reducing human errors from agents.
Once the call is completed, the record is updated so the agent can move on swiftly to the next call. Less time spent with data entry ensures nothing gets missed. Amazon Connect also provides IVR, call routing, and storage. And, call playback is also available for future reference.
How to Setup Service Cloud Voice
To perform a Service Cloud Voice integration, some steps must be taken in a particular order to ensure it will work successfully. Most of these do not take a large amount of time to implement; however, it is important to allow enough time to properly test.
Perform a Prerequisite Test
You must ensure that Service Cloud Voice can be installed in your org before taking steps to implement it. This includes creating a custom domain to ensure your contact centre can be accessed easily with a single sign-on URL and turning on Omni-Channel so agents can receive calls.
It is imperative to plan for plenty of time to set up the prerequisites and perform testing to ensure it has been done accurately and is functioning correctly.
Turn on Service Cloud Voice
The Service can be turned on rather easily via the Salesforce Setup menu; however, further steps must be taken to create the Amazon Connect instance and setup the Amazon Web Services subaccount. This is not something that Salesforce does for the customer.
Confirm Tax Registration Number
The tax registration number must be confirmed and entered for Service Cloud Voice to work successfully. It's important to note that this number cannot be changed once entered. U.S. Customers may have a different procedure than Non-U.S. based customers. Once this step is completed, you must acknowledge it.
Assign Permission Sets to Users
There are two permission sets also included. Determine which users should have the Contact Center Admin permission set and which users should have the Contact Center Agent permission set, and assign each one accordingly.
Create a Contact Center
The next step is to create a contact centre based on a region near your headquarters. This can be done via the Salesforce Setup menu after consulting AWS documentation. Once this is done, add users to the contact centre.
Configure Amazon Connect and Salesforce Cloud Voice Service
The steps listed above outline the implementation, but it is now time to consider the Service Cloud Voice configuration. This includes learning more about the apps relevant to Voice and getting hands-on with the features that make Voice unique.
Omni-Channel must also be configured, and the Amazon connect instance must be configured, as well. Omni-Channel uses routing to make sure an agent is available before sending a call and can be a vital tool for Service Cloud users.
Post Voice Configuration steps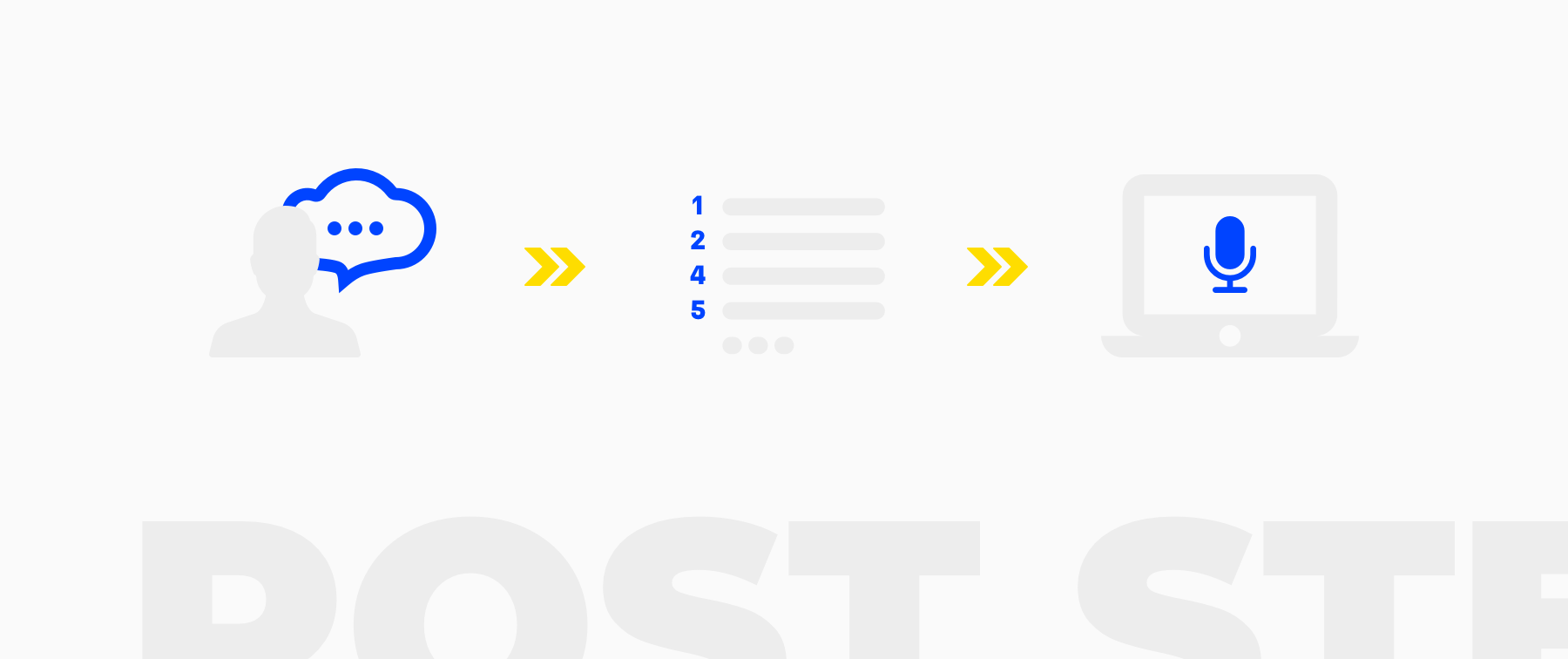 It is important to allow the proper amount of time to efficiently and correctly setup Service Cloud Voice. This is not a project that should be rushed. Proper user acceptance testing must be executed, and both agents and supervisors should be trained accordingly.
Documentation should be established on how to use the product and how to troubleshoot any errors that are encountered. When scheduling the release of Voice, a soft launch should be implemented to account for errors that need correcting, based on user feedback.
Customer service users and managers should feel confident before receiving live customers on Service Cloud Voice, and managers should understand how to use the tool without relying on a System Administrator. The goal is to provide an exceptional customer experience, and poor implementation could affect customers negatively.
Conclusion
Salesforce Service Cloud Voice paired with Amazon Connect is a great tool that can promote a positive customer experience. Agents can benefit from having reduced clicks, more accurate information, and faster response times. Managers can monitor conversations and gather data to improve training and coach agents in real-time.
To learn more about Salesforce Service Cloud Voice and Amazon Connect, reach out today! One of our professional consultants can guide you through whether Service Cloud Voice is right for your business.