Top Salesforce Integrations You Need To Know in 2023
Table of Contents
Salesforce is by far the best CRM solution in the world and favoured amongst businesses. Its functionality adds value to the sales process, which leads to increased revenue and customer satisfaction. With the right Salesforce integrations, you can get the CRM platform to do even more for your business.
What Are Salesforce Integrations?
Salesforce's strength lies in its features that allow companies to connect with customers and understand them better. It is the go-to CRM platform for most sales teams. However, sales is only one of the many departments in a company.
Companies often invest in various software to support different business activities, which leads to fragmented and inefficient processes. By default, Salesforce is disconnected from other apps in a company.
That's where Salesforce integration services comes in.
Integration in Salesforce is about connecting the Salesforce platform with other apps and software that are used by businesses. It streamlines data-sharing in the company, empowers inter-department collaboration and increases productivity.
Where to find all Salesforce integrations?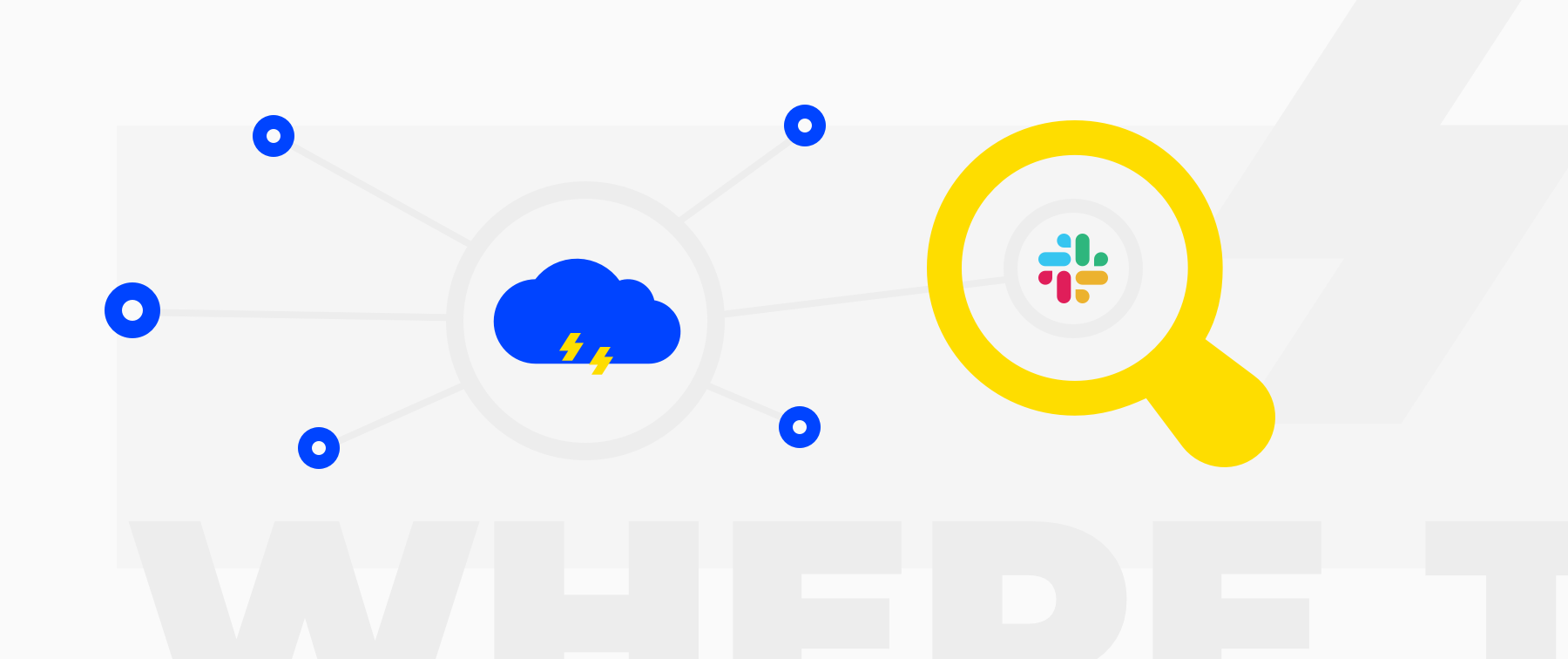 There are several ways to integrate Salesforce with other services. You can perform Salesforce integration at AppExchange, which houses more than 4,000 solutions. It's also possible to share data between Salesforce and external services via connected apps. Platforms like Zapier and Tray.io also support Salesforce integration.
The number of apps that can be integrated with Salesforce is astounding, and it keeps increasing. Whether it's marketing, HR, finance, inventories or admin, you're likely to find apps that are ready to integrate with Salesforce.
The question is, where to find them?
You'll want to start at AppExchange, the leading marketplace with over 4,000 free and paid apps that can be integrated with Salesforce.
Zapier is also a good option to search and install popular Salesforce integrable apps. It is home to 3,000+ solutions that'll make Salesforce better.
9 Top Salesforce Integrations in 2022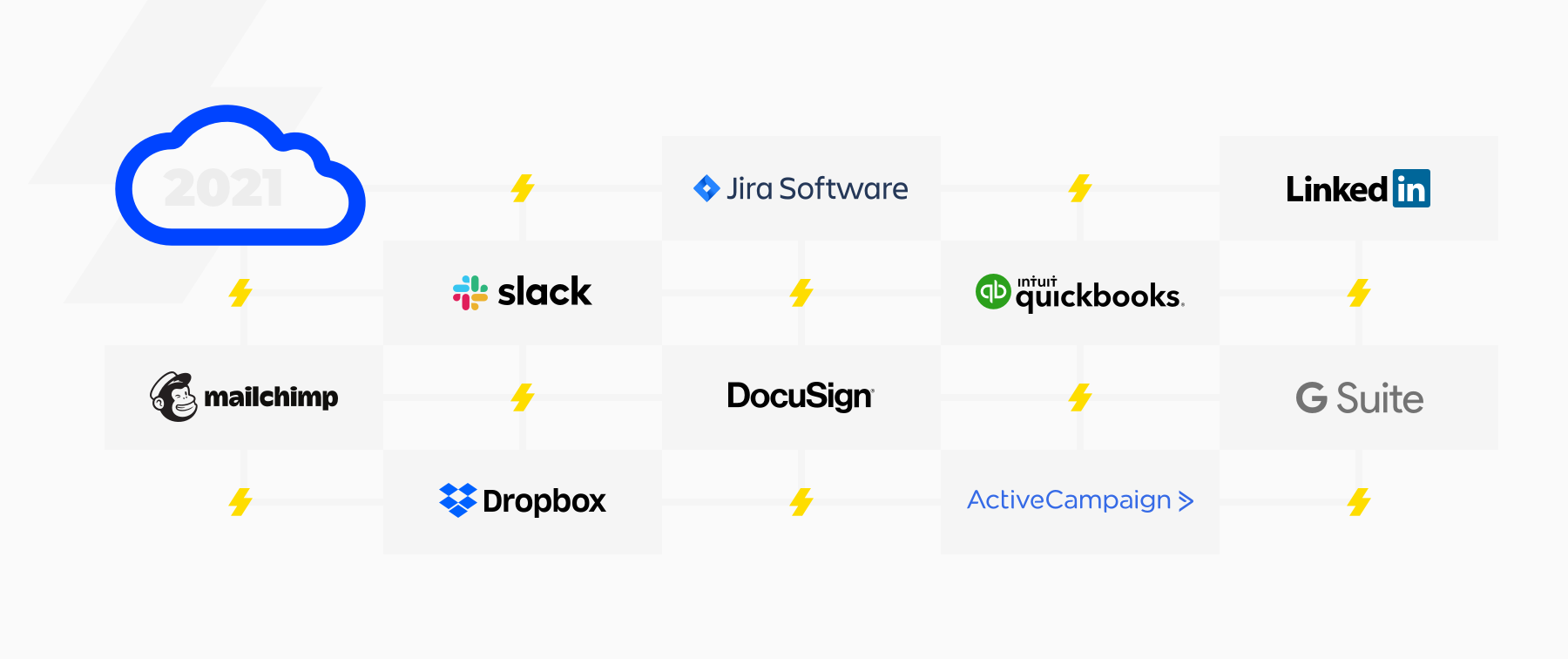 1. Jira
Jira Salesforce integration enables better communication between the sales and the development team. It enables the sales team to be more responsive in service delivery.
By integrating Salesforce with Jira, the team can link Salesforce records with Jira issues. The support team will have access to customer records without leaving Jira.
2. Slack
Slack Salesforce integration allows sales personnel to retrieve Salesforce records from Slack, eliminating the need to switch between platforms. Conversations on Slack can be appended to Salesforce records, enabling the service team to deliver a better support experience. Teams can expect a boost in efficiency as they can now receive Salesforce notifications on Slack.
3. LinkedIn
LinkedIn Salesforce integration makes lead prospecting easier on the professional social network. Installing LinkedIn Sales Navigator for Salesforce synchronizes lead generation activities on LinkedIn with Salesforce. Conversations with potential clients on LinkedIn are automatically logged to Salesforce. The integration also allows salespeople to view LinkedIn contact details on Salesforce.
4. Quickbooks
Quickbooks Salesforce integration leads to improved efficiency, as information is shared between sales and finance. Data entry is only performed once, which eliminates non-productive activities. The data sharing automation allows businesses to focus on increasing sales and business growth.
5. Mailchimp
With Mailchimp Salesforce integration, marketers can run personalised campaigns by extracting customer records from Salesforce. Its Data Sync feature ensures that marketers are updated with the latest Salesforce customer records on Mailchimp every hour. Engagement metrics on Mailchimp are accessible on Salesforce, making it easier for the sales team to gauge campaign performance.
6. DocuSign
Implementing DocuSign Salesforce integration simplifies authorizing and signing of Salesforce documents. The integration makes managing workflow on Salesforce easier. The sales team can create Salesforce agreements from DocuSign templates.
Along with Salesforce integration, DocuSign also has an AppExchange app:
7. Google Apps and G Suite
Gmail Salesforce integration allows you to import Salesforce records to Gmail contacts. It spares you from flipping between two different platforms. It's also possible to browse Salesforce information within Gmail and append emails to customer records easily with the integration.
Integrating Google Apps with Salesforce enables a more organized workflow. It brings tools like Google Docs into the CRM, which allows the sales team to append customer records with documents on Google Drive.
8. Dropbox
Dropbox Salesforce integration will enable salespeople to access documents stored on Dropbox without switching apps. It puts an end to the endless email exchanges between sales personnel. Dropbox ensures that the team shares the latest version of the files. It also tracks if a particular file has been viewed, which helps in customer follow-ups.
9. ActiveCampaign
By enabling ActiveCampaign Salesforce integration, you can improve the marketing campaign results with customer data from Salesforce. The integration allows Salesforce contact to be extracted and targeted in an ActiveCampaign automation. New leads acquired via ActiveCampaign are also automatically added to Salesforce contacts.
Summary
Salesforce can be integrated with thousands of apps to extend its CRM functionalities. Businesses stand to benefit significantly by integrating Salesforce with other apps. Chances are, you are already using some apps mentioned above, and you're just a few steps away from unlocking productivity boost. Get in touch with MagicFuse, and unleash the full power of Salesforce integrations.