How to Integrate Salesforce with ActiveCampaign?
Table of Contents
Many thoughts and emotions may appear when one sees the iconic Salesforce logo. For some, it symbolizes innovation, cutting-edge technology, and unparalleled customer relationship management. Others may associate it with the global giant that revolutionized how businesses interact with their customers to thrive in the digital era.
Meanwhile, the ActiveCampaign logo embodies automation, personalized marketing, and seamless customer engagement, inspiring small and medium-sized businesses to cultivate meaningful client bonds and strengthen marketing efforts.
Join us to learn about the impact and value of these tools in the Salesforce ActiveCampaign integration that has become synonymous with innovation in customer relationship management!
Salesforce ActiveCampaign Integration Value
ActiveCampaign is a Marketing Automation platform used by over 150,000 companies in 170 countries as of 2023. It includes Marketing Automation and Email Marketing features, as well as a CRM that caters to the needs of midsize and small businesses.
Managing leads can be challenging, but ActiveCampaign CRM can help you focus on sales and nurture customer relationships:
It keeps you updated about your customers and leads while streamlining your Marketing Process by automating essential routine tasks.
Generating new leads becomes automatic through form completions or email responses, allowing your team to balance customer intelligence and business growth.
ActiveCampaign offers cutting-edge tools such as App Integrations, Site Tracking, and Artificial Intelligence to help your business thrive.
Finally, you can easily create highly effective Email Marketing Campaigns using hundreds of pre-built templates this marketing automation platform offers.
Now, imagine combining this powerful software with another one, Salesforce CRM. This solution enables your team to achieve multiple marketing goals by securely storing and thoroughly monitoring all your Customer Data, Contact Data, and Marketing Leads. For example, to convert your leads, Salesforce lets you create Sales Forecast Reports. Furthermore, applications like Microsoft Outlook, Gmail, and others are supported by Salesforce, which gives you an improved user experience.
So, the solution has everything you can think of regarding running a successful business and managing clients.
ActiveCampaign Salesforce integration can elevate sales processes and customer engagement, opening doors to new possibilities and enhancing overall success. You can do the following:
Create leads and contacts in Salesforce from ActiveCampaign
Track interactions with your messages
Target leads based on various criteria
Sync and update custom fields in both platforms
Automate lead scoring
Trigger follow-up campaign emails in Salesforce relevant to workflows and deal stage
It goes without saying that Salesforce ActiveCampaign integration holds the key to unleashing unparalleled sales and marketing synergy. This two-in-one solution lets teams work harmoniously, make data-driven decisions, and create a more personalized customer experience, ultimately driving the success of your business to greater heights.
Benefits of ActiveCampaign Salesforce Integration
We have compiled the most significant benefits of ActiveCampaign Salesforce integration for your business, which are the following: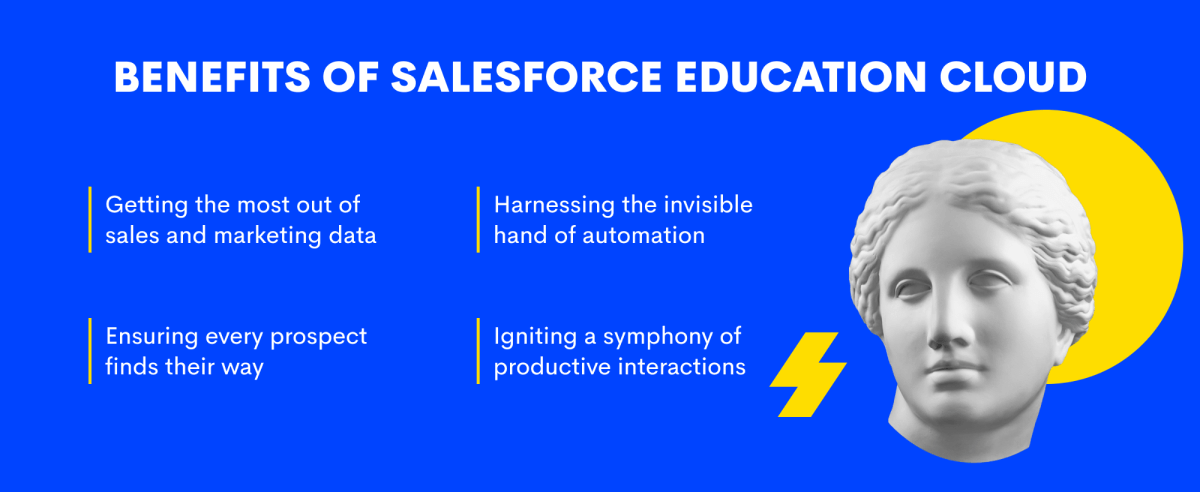 Getting the most out of sales and marketing data
With ActiveCampaign, you can use the valuable insights from Salesforce to follow up with prospects and customers, tailoring your interactions to show them precisely what they want to see. This targeted approach enhances customer satisfaction and boosts your chances of driving successful conversions and building lasting relationships with the help of Salesforce ActiveCampaign.
Ensuring every prospect finds their way
The integration ensures that no prospects are overlooked, as it provides effortless management of all your sales contacts. With automatic and targeted follow-ups, your team can nurture leads effectively, avoiding missed chances. Utilizing all the necessary information allows you to send personalized follow-ups directly within Salesforce, significantly increasing the likelihood of converting prospects into loyal customers. Moreover, the Salesforce ActiveCampaign integration streamlines lead assignments, ensuring the right representative is assigned to each prospect.
Harnessing the invisible hand of automation
With smart automation, you can win back prospects and qualify leads seamlessly. The integration ensures you receive the right leads for your business, enabling you to close deals at the perfect moment and boost your sales success.
Igniting a symphony of productive interactions
By merging the power of Customer Experience Automation with Salesforce data, you embrace the boundless potential to deliver personalized interactions that enchant leads and convert them into loyal, repeat customers.
Now that you know how Salesforce ActiveCampaign integration can lift you to a business performance peak, it's time to learn how to set up the integration!
How to Set Up the Integration
Setting up an integration consists of six simple steps, but before we get into them in more detail, check what you need to have for smooth integration: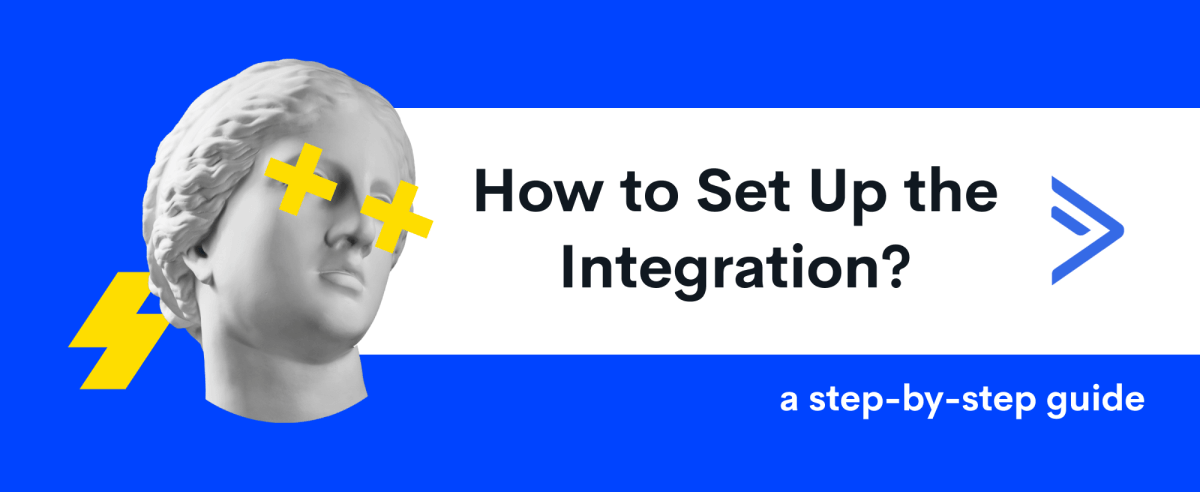 An ActiveCampaign account
A Salesforce Lightning account
Practical knowledge of ActiveCampaign
Practical knowledge of Salesforce Lightning
Finally, here's what the platform integration process looks like:
Step 1: Install the ActiveCampaign for Salesforce
Note: Ensure you have enabled a custom domain for Salesforce Lightning to install the "ActiveCampaign for Salesforce" App.
Log in to your Salesforce account.
Click the dots on the top left corner of the homepage, and then choose "Visit AppExchange".
Find and choose the "ActiveCampaign" App.
Select the "Get it now" option and allow Salesforce to access your ActiveCampaign account.
Click "Install for Admins Only".
Give third-party websites access and continue your installation.
The ActiveCampaign App will appear in your Salesforce App Launcher once the installation is complete.
Step 2: Assign permissions to Salesforce users
Once you have installed the ActiveCampaign for the Salesforce app, you can customize user permissions for particular individuals within your Salesforce account. That includes the ability to manage and configure the integration through the ActiveCampaign Package Manager Permission set and granting them access to interact with various ActiveCampaign components and view associated activities through the ActiveCampaign Standard User Permission set.
Here are the steps you should take to assign permissions when setting up Salesforce ActiveCampaign integration:
Find the gear icon and select "Setup".
In the left menu, choose "Users" and click "Permission Sets".
To assign users, select the appropriate permission set (ActiveCampaign Package Manager or ActiveCampaign Standard User).
Click "Manage Assignments".
Click "Add Assignments".
Select the specific users you need to grant the permission set to, and finally, click "Assign" to complete the process.
Step 3: Set up system connections
To enable data sharing between the two platforms, you should set up the Salesforce ActiveCampaign connection. Take the following steps to do it:
Click on the dots to open the App Launcher from your Salesforce.
Choose the "ActiveCampaign Setup Assistant" App.
Click "Get Started" on the "Setup" page.
Type your ActiveCampaign account name in the provided box under the API access tab.
Enter your ActiveCampaign API key into the designated API Key field and click "Authorize".
After successful authorization, a green bar saying "Connected" will appear.
Click "Next" to proceed.
Click "Authorize" under the "Authorize ActiveCampaign to Salesforce" tab.
At this stage, you'll be prompted to log in to your Salesforce account. Sign in and allow access to the account.
After successful authorization, a green bar saying "Connected" will appear.
Click "Finish" to complete the process.
Step 4: Create field mapping
Note: The app already comes pre-configured with "Standard Lead" and "Standard Contact" field mapping, which is set up for you by default.
However, if you prefer a custom mapping, you can click the "Continue" button on the ActiveCampaign setup page to configure it.
Moreover, if you want to include additional custom mappings for lead and contact fields, click "Add Mapping" within the respective sections. Once you've completed all the dynamic mapping sections, click "Finish".
Step 5: Configure sync settings
The selected Salesforce leads and contacts are synced to ActiveCampaign based on the configuration. By clicking "Continue" on the ActiveCampaign setup page, you can configure the outbound sync settings.
Select the leads and contacts to sync from the "Sync Selection" and "Contact Sync Selection" tabs, then select "Next".
Determine the frequency of data synchronization from Salesforce to ActiveCampaign by navigating to the "Job Schedule" tab. Choose the desired sync frequency from the "Job Frequency".
Click "Schedule" and then "Finish" to complete.
Step 6: Enable ActiveCampaign CX Automation
To complete the Salesforce ActiveCampaign integration, you need to enable the CX Automation feature in ActiveCampaign. Click "Continue" found on the ActiveCampaign setup page, then click "Finish". Once done, you can confirm that the integration is established by navigating to the "Integrations" section under "Settings" in your ActiveCampaign account. The ActiveCampaign Salesforce integration will be displayed in the list.
Salesforce ActiveCampaign Integration Challenges
Since you may face challenges making you seek some figurative "support calls", we'll navigate through them to simplify the integration process for you.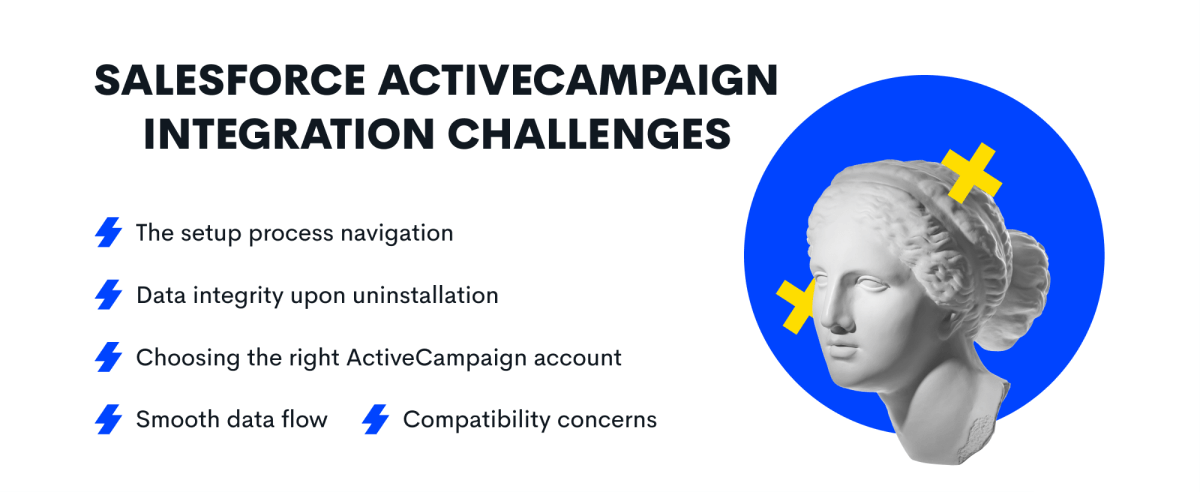 Compatibility concerns
The ActiveCampaign Salesforce integration is fully compatible with Lightning Experience but not with Salesforce Classic. Organizations still using Salesforce Classic may find this integration unsuitable for their needs.
The setup process navigation
The Salesforce ActiveCampaign implementation requires the expertise of a Salesforce administrator to complete the setup process. Specifically, it's necessary to add the ActiveCampaign components to the "Lead and Contact" page layouts in Salesforce.
Smooth data flow
To ensure accurate data flow and successful synchronization between ActiveCampaign and Salesforce, you should associate an email address with Salesforce leads and contacts.
Choosing the right ActiveCampaign account
It is important to note that only one ActiveCampaign account can be linked to a Salesforce account. If an organization has multiple ActiveCampaign accounts, the one that aligns best with the Salesforce ActiveCampaign integration objectives should be selected.
Data integrity upon uninstallation
When you uninstall the Salesforce ActiveCampaign integration, data synchronization between ActiveCampaign and Salesforce will stop. However, any data previously synced between the two platforms will remain intact.
Key takeaways
The Salesforce ActiveCampaign integration is a robust and invaluable tool for businesses seeking to revolutionize customer relationship management.
With the seamless synchronization of Salesforce leads and new contacts, coupled with the ability to cultivate and prioritize the hottest leads, this integration allows organizations to boost their sales and marketing efforts.
With the Salesforce ActiveCampaign integration, business leaders can enhance efficiency, improve customer engagement, and sustain growth in a dynamic market without effort.