8 Reasons to Outsource Your Salesforce Development Needs
Table of Contents
If you've been keeping up to date with Salesforce news and developments, you'll know how rapidly the popularity of the software has grown. Recent years have called for increased reliance on the Cloud to connect employees, synchronise work tasks, and streamline sales processes. At the beginning of 2020, Salesforce controlled almost a fifth of the world's customer relationship management market; a proportion that is unlikely to be jeopardised by its rivals (Microsoft, Google, and Adobe). The popularity of Salesforce emerges from its suitability for this new remote, digital working environment. As a result, industry experts have predicted a growth of 200 to 300% in value over the next 5 years.
In 2019, it was predicted that the network of jobs created by Salesforce would increase by 4.2 million before the end of 2024, many of which would be due to the new Cloud-based development prospects and the skilled developers that would be required to keep all Salesforce businesses up-to-speed. These new jobs would feed $1 trillion into the Salesforce ecosystem, powered by businesses and developers alike.
All of this means that there has never been a better time to invest in the capabilities of your Salesforce system. With new talent Salesforce managed support services within development teams like MagicFuse, who are solely focused on boosting Salesforce as a valuable business tool, your business can get ahead of the curve.
Why does outsourcing your Salesforce development make sense for your business?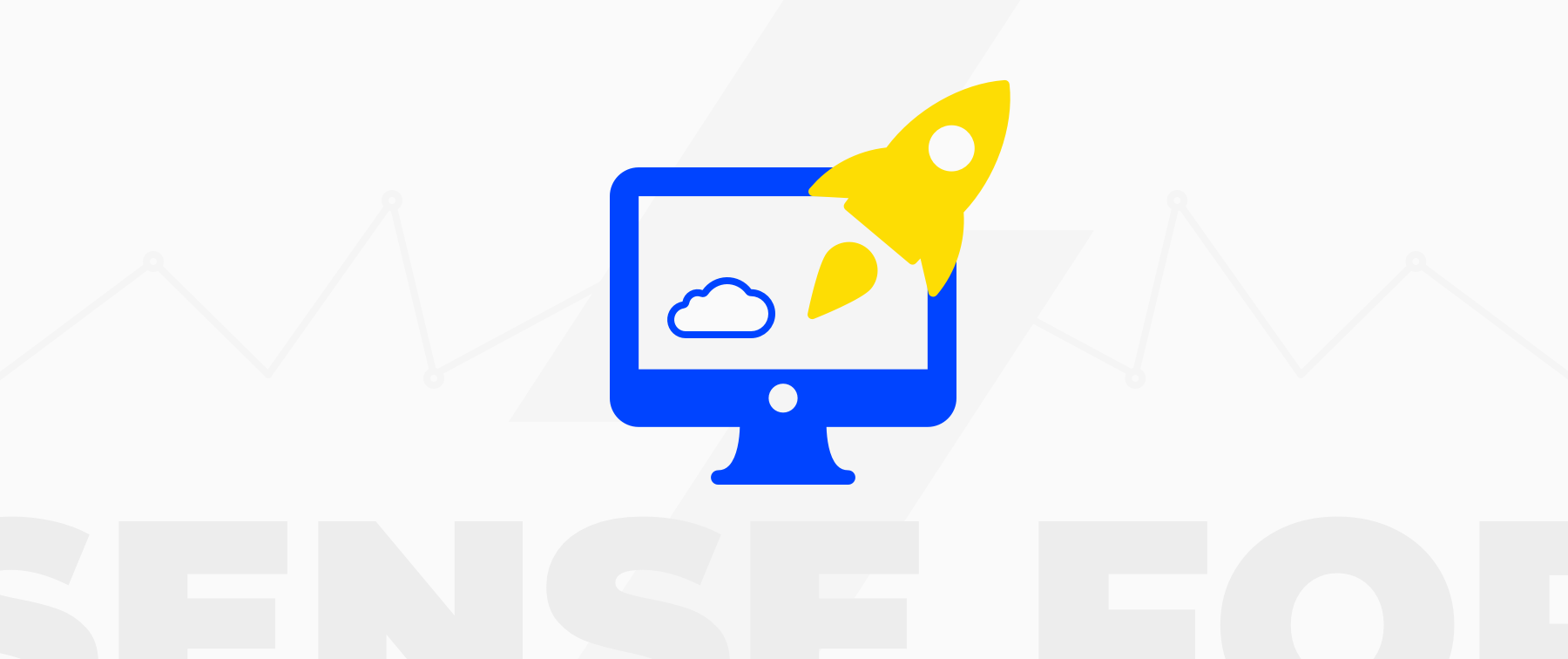 1. Fast results
Hiring in-house Salesforce developers can be complicated and time-consuming. We know how valuable your time is, and understand that it is better invested elsewhere. Outsourcing your Salesforce app development needs to a nearshore company ensures that you achieve your custom CRM projects and integrations much faster, by cutting out the hiring process.
2. Quality assurance
By removing the in-house hiring process and outsourcing to a developer that specialises in Salesforce, you are cutting out the risk factor. The quality of the final product no longer comes down to the individual candidates you screen, but instead to the professional reputation, reviews, and training of industry specialists.
3. Focus on running your business
Outsourcing your Salesforce developmental needs ensures that you spend less time managing an in-house team, and more time reaping the benefits of an effective Salesforce CRM and growing your business. For some companies, however, maintaining an in-house Salesforce team in addition to outsourcing to a nearshore development team is a sensible option. The in-house team can then manage the larger projects and delegate more time-consuming, minor tasks to the nearshore team.
4. Save money
For many, the prime motivation to outsource to an external Salesforce development team will be the potential to save money that can be invested elsewhere. Paying a full-time salary for an in-house developer is unnecessary when MagicFuse pricing can be scaled according to the size of your business, so you never pay more than you need to. As Salesforce possibilities are constantly evolving, keeping your team's training up to date can also be pricey. Each new capability and skill must be verified through paid Salesforce certification; which is expensive for you if you maintain an in-house team. If you outsource, however, this training is simply included in your project quote. Check out this in-depth look at how in-house teams compare with outsourcing across all aspects, from pricing to time management.

5. Smoother operations
At MagicFuse, you can rest assured that your CRM is being managed and developed by industry specialists who will keep all adjustments in line with your brand. When an issue arises, it will not be down to you to troubleshoot, root out, and fix this problem; this will be managed by your developer.
6. Develop, develop, develop
Outsourcing your AppExchange app development, rather than hiring in-house means that every penny that you invest goes straight into the project development. You pay for nothing but the time of qualified and experienced developers. When hiring in-house, your money is split between the development work of the employee and the legal, administrative, and employment costs of taking someone on full-time. You would also be responsible for purchasing any necessary equipment, which a nearshore developer will have as standard.
7. Flexibility as your business grows
Salesforce is designed to streamline the processes within your business to enable you to close bigger, more valuable sales, quicker. The longer you use Salesforce, and the more you tailor the system to your own business needs, the greater the benefits you will experience. For this reason, your CRM must develop in time with the growth of your company, allowing the growth to be exponential. Outsourcing to an experienced Salesforce specialist ensures that you are always one step ahead, with developments scheduled in advance to take full advantage of your business' growing success.
8. Awareness of the latest development options
MagicFuse can offer instant recommendations on useful upgrades to your Salesforce system. One of the key benefits of outsourcing to a nearshore developer who manages several other, similar projects, is that you gain instant access to this experience and professional know-how. Your developer's successes will influence the recommendations that they make to you, eliminating any element of trial-and-error. You can feel confident in accepting their suggestions and reducing time spent in research.
Nearshore Development Success Stories
See how outsourcing Salesforce development has benefitted real businesses with Salesforce integration companies.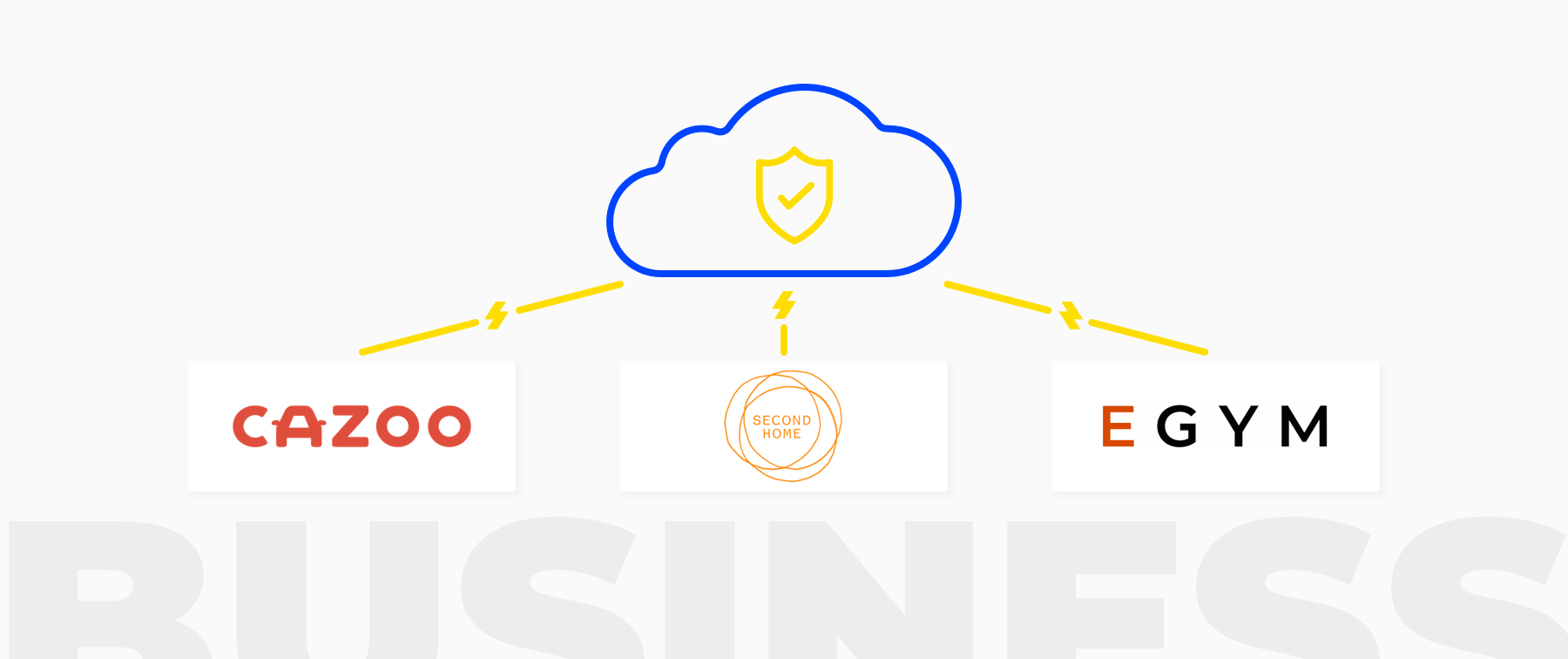 Cazoo
As a car company that wants to revolutionise the way that people buy used cars, it is integral that Cazoo's business runs as smoothly and simply as possible. Thanks to the development of their Service and Marketing Cloud, they can now manage every customer's entire sales journey through Salesforce, keeping all sales knowledge unified and streamlined across customer support assistants.
eGym
This provider of Cloud-connected gym equipment optimised their ability to provide excellent customer service to users across the globe with specific developments to their Salesforce Service Cloud, bringing all customer data onto one platform. In addition, they simplified and sped up their ordering process by removing the need for some data entry steps.
SecondHome
By integrating a sophisticated automated marketing system through Salesforce Pardot, this real estate company has worked out the kinks in their customer sales journeys and seen an increase in bookings of over 40%.
What risks are involved with hiring nearshore developers?
By definition, nearshore developers are not immediately local to their clients. Though they usually operate in a similar time zone to their clients, this is not always the case. There is a risk that your workday timetable may not align with theirs. It is an important discussion to have with your chosen developers before any work begins so that deadlines can be synchronised.
A related issue that may arise with offshore developers is a language or communication barrier, which can slow down the workflow. MagicFuse works globally, with industry experts in the UK, Ireland, Germany, Austria, Switzerland, the Nordics, Belgium, the Netherlands, Luxembourg, the USA, Canada, and Australia. As a result, they are well-equipped to work with international businesses or those with global offices without language barrier concerns.
Similarly to a language barrier, there can be a cultural mismatch, where your business may operate in a slightly different way to your developer's, with alternative communication processes and workflows. The best way to negate this risk is to simply communicate how you prefer to work before development begins.
For someone unfamiliar with Salesforce, outlining a brief for a development project can be difficult. You may have an idea of the end goal you would like to achieve but are not sure how to get there. For this reason, we would recommend employing either an in-house Business Analyst to clarify these requirements or recruiting one within your chosen outsourcing company.
Security and confidentiality
One of the biggest worries when outsourcing any part of your business can be handing over access to Salesforce environments, customers' production data, and other sensitive information. This risk can feel bigger when dealing with overseas businesses. Therefore, you must sign an NDA with your development partner to protect these details. With smaller, more family-like companies such as MagicFuse, this risk is minimised. You will get to know each developer personally and will be able to build invaluable trust. We also recommend doing a proper audit of your potential Salesforce vendor, in terms of both hardware and software, before you sign the contract.

Businesses choose Salesforce as a support service because of its efficiency, versatility, and how effectively it can be customised to suit their specific needs. The vast range of businesses that implement Salesforce as a tool to help them achieve their sales, customer service, and marketing goals is a testament to its potential value.
Outsourcing your Salesforce development to MagicFuse ensures that you receive expert advice, quality development work, and a boost to your business' growth, all while keeping costs down. Despite the few risks involved, outsourcing is a logical step towards maximising the benefits that Salesforce can offer your business.
Tap into the growing potential of our services and turn your business vision into a workable reality with MagicFuse.